Rusal to supply Rheinfelden with low carbon aluminium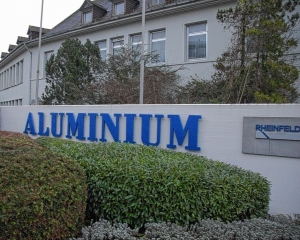 (Posted on 15/07/21)
Rusal, a leading global aluminium producer, has announced that it will supply its plant Aluminium Rheinfelden with its industry leading bespoke low carbon aluminium, ALLOW, delivering a significant boost to the sustainability credentials of one of Germany's leading manufacturers of aluminium alloys, semis and carbon-based components. The first shipments of ALLOW aluminium are expected to be supplied in August 2021.
Using ALLOW - which has one of the lowest carbon footprints in the industry - will help improve the profile of Rheinfelden's proprietary alloys, bring new opportunities to grow the business, boost competitiveness and provide customers with a fully transparent and independently verified Carbon Footprint for their key components.
ALLOW's carbon footprint is lower than 4t CO2/t Al, while the world average is currently approximately 12t CO2/t Al (scope 1 and 2 at the smelter).
Aluminium Rheinfelden was acquired by RUSAL earlier this year and its investment will help unlock a new generation of sustainable aluminium solutions for Rheinfelden, benefitting its customers across the global automotive industry and beyond. As well as enhancing the manufacturing of alloys, the combination of ALLOW aluminium and Rheinfelden's recycling capabilities will increase the sustainability of its class-leading semis production.
Steve Hodgson, Director of Sales and Marketing, added: "Delivering sustainable aluminium solutions is part of RUSAL's long-term growth strategy, and by providing Aluminium Rheinfelden with our low-carbon aluminium ALLOW, this will have far reaching implications for reducing the carbon footprint of products across a variety of sectors. From the automotive industry, which is at an advanced stage of low carbon-led development, to the container industry, the trend towards more sustainable production is only strengthening and this supply partnership will bring enormous benefits for downstream customers."
In 2020, the Rusal accounted for about 5.8% of global production of aluminium, 6.5% of alumina production and 44% of RUSAL's production accounts for value added products. RUSAL's offices are operating in 20 countries all over the world and across 5 continents. The carbon footprint of the Company's low-carbon aluminium ALLOW is 5 times lower than the industry's average (Scope 1 and 2, at the smelter).
Latest News
(Posted on 19/09/23)
BHP contributed $60 billion (AUD) in economic value to the Australian economy in the 2023 financial... Read more
(Posted on 19/09/23)
BHP contributed $60 billion (AUD) in economic value to the Australian economy in the 2023 financial... Read more
(Posted on 19/09/23)
Trafigura Group Pte Ltd. has announced an evolution of its executive team to further strengthen leadership... Read more
(Posted on 12/09/23)
The Food and Agricultural Organisation of the United Nations (FAO) forecast for global cereal production... Read more
(Posted on 08/09/23)
Rio Tinto has appointed Jérôme Pécresse to lead its Aluminium business, succeeding... Read more
(Posted on 04/09/23)
The Environmental Protection Agency (EPA) and the Army Corps in the USA have announced the final definition... Read more
(Posted on 28/08/23)
Despite the many and varied categories of cargo damage faced by shipowners transporting grain cargoes... Read more
(Posted on 28/08/23)
Rio Tinto and First Quantum Minerals have completed a transaction to form a joint venture that will... Read more
(Posted on 21/08/23)
Aluminum Association president & CEO Charles Johnson released the following statement on the one... Read more
(Posted on 14/08/23)
The Agricultural Industries Confederation (AIC) has chaired a key meeting with the UK Government as... Read more