Commodities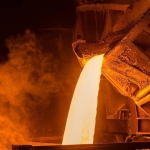 (Posted on 04/02/21)
Global crude steel production reached 1,864.0 million tonnes (Mt) for the year 2020, down by 0.9% compared to 2019.Asia produced 1,374.9 Mt of of crude steel in 2020, an increase of 1.5% compared to 2019. China's crude steel production in 2020 reached 1,053.0 Mt, up by 5.2% on 2019. China's share of global crude steel...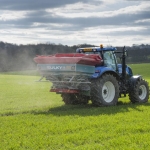 (Posted on 04/02/21)
The Agricultural Industries Confederation (AIC) in the UK believes that a ban on the sale and use of solid urea fertiliser is unwarranted. Instead, the agri-supply industry trade organisation has urged the Government to give the fertiliser sector the opportunity to reduce ammonia emissions through an industry-led commitment, based...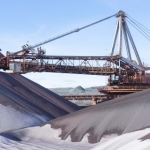 (Posted on 29/01/21)
Palantir Technologies Inc. have announced it has signed a multi-year enterprise agreement for its Foundry Platform with Rio Tinto, one of the world's leading mining and metals corporations.Palantir's software will integrate raw data from a multitude of disparate sources into a representation of critical mining operations...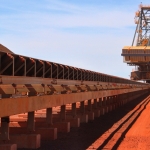 (Posted on 25/01/21)
Chief Executive Officer, Mike Henry has released a statement on BHP's operational review for the half year ended 31 December 2020:"BHP delivered strong safety and operational performance in the first half of the 2021 financial year, including record production at Western Australia Iron Ore and concentrator throughput...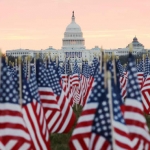 (Posted on 19/01/21)
The National Mining Association (NMA) has issued the following statement from Rich Nolan, President and CEO, on the USA's Inauguration Day"For more than 200 years, our nation has gathered peacefully on Inauguration Day under the leadership of thoughtful elected officials to witness the swearing in of the President and...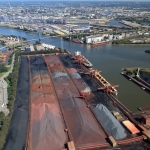 (Posted on 19/01/21)
The German Coal Importers Association (VDKi has a new chairman. Alexander Bethe, Appointee of the Japanese energy trading house JERA Global Markets, has taken over the office from the long-time chairman Dr. Cieslik, who has taken his well-deserved retirement. He was elected honorary chairman at the extraordinary members' assembly...