Commodities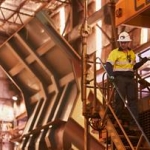 (Posted on 16/10/21)
Rio Tinto Iron Ore Chief Executive, Simon Trott and Rio Tinto Managing Director of Port, Rail and Core Services, Richard Cohen, joined community members, local businesses and representatives from local government to celebrate the official opening of its new community 'Hub' in Karratha.Located on Ngarluma country in the...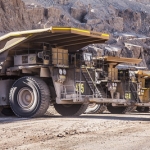 (Posted on 13/10/21)
BHP and leading US copper cable and wire manufacturer, Southwire, have completed their first 'carbon neutral' copper transaction involving delivery from BHP's mines in Chile to Southwire's processing activities in Georgia, United States.The pilot forms part of a collaboration between BHP and Southwire under...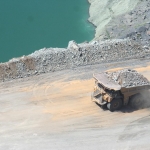 (Posted on 11/10/21)
Trafigura Pte Ltd, one of the world's largest physical commodity trading companies, and Circulor, the leading provider of supply chain provenance and emissions tracking services, have signed a Master Services Agreement to provide traceability and CO2 tracking for Trafigura's nickel and cobalt trading division.Under the...
(Posted on 11/10/21)
RUSAL, a leading global aluminium producer and PJSC TransContainer (part of the DELO Group), an intermodal container operator with the largest fleet of containers and fitting platforms in Russia, have signed an agreement of intent on strategic cooperation for low-carbon development in the field of logistics. The signing ceremony...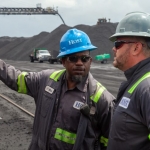 (Posted on 04/10/21)
The International Iron Metallica Association has welcomed Host as the latest member to join its community.HOST is a ship agency, stevedoring and terminal operations company with a 100-year-old reputation for excellent service and solutions in the maritime industry. They use the power of data, the capabilities of their scalable assets...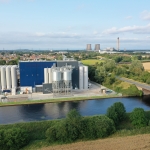 (Posted on 29/09/21)
Bühler is announcing a transformative moment in the history of flour milling with the opening of one of the most high-tech mills on the market. Mill owner Whitworth Bros. Ltd., the UK's largest miller, is reaping the benefits of the Mill E3's technological and digital capabilities.At the heart of the Mill E3 lie...