Commodities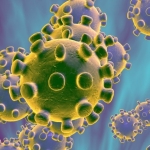 (Posted on 20/03/20)
BHP has outlined the steps it is taking to maintain the safety of its workforce and continuity of its operations in the face of the global spread of COVID-19.BHP CEO Mike Henry said: "The health and safety of our people and the safe operation of our sites is of paramount importance. Keeping our operations running is critical...
(Posted on 20/03/20)
"Vale would like to update the market on the steps and policies it is taking to safeguard its employees, businesses and communities surrounding its operations from the threats that are being posed by the COVID-19 (Coronavirus) outbreak, and on the consequences of such measures.On this date, Vale took the decision to ramp down...
(Posted on 20/03/20)
Rio Tinto's Kennecott mine near Salt Lake City (SLC), Utah, was has been impacted as a result of a 5.7-magnitude earthquake close to the town of Magna. All employees have been safely accounted for and evacuated from the potential risk areas. At this stage we have identified limited damage to the operation or risk to the surrounding...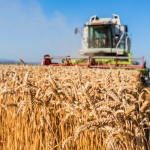 (Posted on 16/03/20)
Canada's government has approved the U.S.-Mexico-Canada Agreement (USMCA), making it the third and final party to the agreement to do so. Below is a statement from U.S. Grains Council (USGC) Chairman Darren Armstrong, a farmer from North Carolina, on this milestone:"Our leaders and members are thrilled to see the completion...
(Posted on 16/03/20)
Ahead of the publication of the Farm to Fork Strategy, a gathering of 11 EU organisations of the livestock chain, including the European Feed Manufacturers' Federation (FEFAC), issued a common vision on the Green Deal, highlighting the positive contribution of animal products and feed to Sustainable Food Systems.This open letter...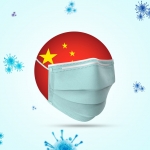 (Posted on 06/03/20)
The coronavirus Covid-19 presents the global economy with its greatest danger since the financial crisis, according to the OECD's latest Interim Economic Outlook.Covid-19 is spreading from China to other regions causing human suffering and economic disruption. It is raising health concerns and the risk of wider restrictions...