Commodities
(Posted on 10/06/19)
RUSAL, one of the largest aluminium producers in the world, will plant 500 thousand trees in the Irkutsk region, as part of the Company's climate strategy on greenhouse gas absorption.During the St. Petersburg Economic Forum, RUSAL, the Federal Forestry Agency and the Government of the Irkutsk region signed an agreement to...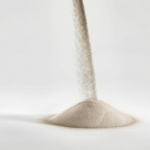 (Posted on 30/05/19)
Zircon sand is not corrosive to metals when tested in accordance with the International Maritime Organization's (IMO) Interim Guidance for Conducting the Refined MHB (Materials Hazardous only in Bulk) Corrosivity (Cr) Test, the Zircon Industry Association (ZIA) has announced.ZIA has published an Industry Position Paper outlining...
(Posted on 30/05/19)
Vale has reaffirmed that all preventive measures have been taken for any possible scenario in Barão de Cocais. In addition, the company informs that the latest analysis on the movement of the North slope of the extraction site at Gongo Soco mine show a great probability of material slide into the extraction site. This probability...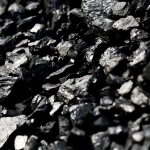 (Posted on 28/05/19)
The World Coal Association (WCA) has reaffirmed its commitment to the UN Global Compact (UNGC) through the submission of its 'Communication on Engagement' report. WCA became a signatory to the UNGC in May 2017, pledging to support the Ten Principles with respect to the areas of human rights, labour, environment...
(Posted on 28/05/19)
The following statement can be attributed to the CEO of Adani Mining, Lucas Dow:"We welcome the Premier's announcement today that the regulator will reach a decision on the Black-Throated Finch Management Plan by 31 May 2019, and on the Groundwater Dependent Ecosystem Management Plan by 13 June 2019. "We will work...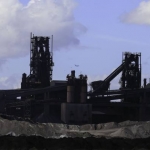 (Posted on 23/05/19)
TSSA General Secretary, Manuel Cortes, has written to the UK Government calling on Ministers to "do everything necessary to secure jobs at British Steel and safeguard the future of this strategically important business." TSSA is an independent trade union for the transport and travel trade industries.Cortes...