Commodities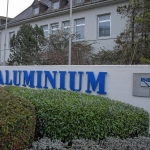 (Posted on 17/02/21)
Rusal a leading global aluminium producer, has announced that it has agreed to acquire the business and assets of the Aluminium Rheinfelden GmbH out of insolvency.Aluminium Rheinfelden is one of Germany's leading manufacturers of aluminium alloys, semis and carbon-based components and a major supplier to the global automotive...
(Posted on 17/02/21)
Rio Tinto, Paul Wurth S.A. and SHS-Stahl-Holding-Saar GmbH & Co. KGaA (SHS) have signed a Memorandum of Understanding to explore the production of a low-carbon steel feedstock. This partnership brings together a leading global miner, an international leader in the design and supply of engineering solutions for integrated steelmakers...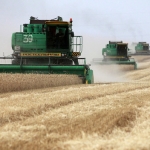 (Posted on 10/02/21)
The share of agro-industrial products in the general structure of exports from Ukraine in 2020 reached 45%, declared the Deputy Director at the National scientific centre "Institute of Agrarian Economics", Academician of the National Academy of Agrarian Sciences (NAAS), Nikolai Pugachev, on 9 February."According...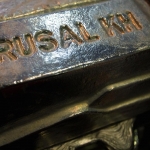 (Posted on 10/02/21)
Rusal, a leading global aluminium producer, has announced operating results for the fourth quarter of 2020 ("4Q20") and for the 12 months ending 31 December 2020 ("12M20")[1].Aluminium production in 4Q20 totaled 950 thousand tonnes (+1.2% quarter-on-quarter ("QoQ")), with Siberian smelters representing...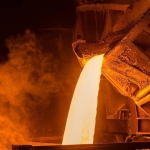 (Posted on 04/02/21)
Global crude steel production reached 1,864.0 million tonnes (Mt) for the year 2020, down by 0.9% compared to 2019.Asia produced 1,374.9 Mt of of crude steel in 2020, an increase of 1.5% compared to 2019. China's crude steel production in 2020 reached 1,053.0 Mt, up by 5.2% on 2019. China's share of global crude steel...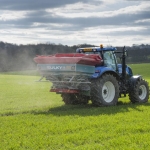 (Posted on 04/02/21)
The Agricultural Industries Confederation (AIC) in the UK believes that a ban on the sale and use of solid urea fertiliser is unwarranted. Instead, the agri-supply industry trade organisation has urged the Government to give the fertiliser sector the opportunity to reduce ammonia emissions through an industry-led commitment, based...