Commodities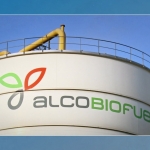 (Posted on 08/06/18)
Out of 600.000 Tons of corn, Alco Bio Fuel produces today 250 million liters of ethanol, a 66% volume increase compared to the initial capacity. Ethanol is a renewable product which significantly reduces CO2 emissions in transport fuels. Ethanol is mostly blended with gasoline, from a few % (low blends), up to 85% (high blends)....
(Posted on 08/06/18)
Rio Tinto and Minmetals have formalised a Joint Venture Contract to establish a 50:50 joint venture to explore for world-class mineral deposits in China. It follows a Technical Collaboration Contract signed in November 2017 when both parties committed to a collaborative partnership in mineral exploration. The joint venture is subject...
(Posted on 08/06/18)
As new tariffs on steel and aluminum imports go into effect for some of the United States' closest allies, the U.S. grains industry is watching closely for retaliations that impact sales of U.S. corn, sorghum, barley and their related products, including ethanol and distiller's dried grains with solubles (DDGS).U.S....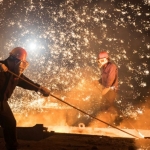 (Posted on 01/06/18)
US Commerce Secretary Wilbur Ross has announced that the US' Section 232 tariffs will now hit EU steel. As of today, 1 June, the EU will face a 25% tariff on its exports of the metal to the US.The European Steel Association (EUROFER) has condemned the US action and called on the Commission to swiftly adopt safeguard measures...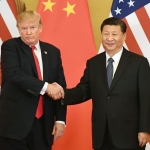 (Posted on 31/05/18)
As a follow-up to initial "constructive" trade discussions with a Chinese delegation headed by Vice Premier Liu Hei that concluded on 18 May in Washington, the Trump administration is preparing for additional consultations in the near future in China on increasing that country's imports of U.S. agricultural and...
(Posted on 31/05/18)
BHP Billiton Mitsubishi Alliance (BMA) joint venture partners BHP and Mitsubishi Development Pty Ltd (Mitsubishi) have entered into an agreement to sell the Gregory Crinum Mine in central Queensland, to Sojitz Corporation for A$100 million.In addition to the sale of the mine to Sojitz, BMA will be providing appropriate funding for...