Host joins IIMA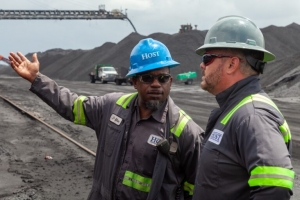 (Posted on 04/10/21)
The International Iron Metallica Association has welcomed Host as the latest member to join its community.
HOST is a ship agency, stevedoring and terminal operations company with a 100-year-old reputation for excellent service and solutions in the maritime industry. They use the power of data, the capabilities of their scalable assets, and a century of problem-solving expertise to achieve the lowest total delivered cost for their customers.
Having been in the ship agency business since 1923, HOST has developed a strong reputation for offering real solutions and improving efficiency. As agents, they coordinate with local and international parties for every ship they're appointed, giving them a worldwide network of relationships throughout the maritime community. They also provide:
Commodity Reports
Forwarding and Documentation
Cargo Monitoring
HOST is an experienced terminal operator and stevedore, handling bulk, breakbulk, project cargo and more. They also own their own terminals, Avondale Marine on mile 107 of the Mississippi River and United Bulk Terminals Davant on mile 55, which are key investments in transforming supply chains for their customers. Avondale is equipped with a range of equipment and infrastructure, including a Foreign Trade Zone, to handle breakbulk cargo, such as metals.
Latest News
(Posted on 07/12/23)
Rio Tinto has approved a $77 million (A$110 million) pre-feasibility study (PFS) to progress development... Read more
(Posted on 03/12/23)
Rio Tinto and Giampaolo Group have completed a transaction to form the Matalco joint venture, combining... Read more
(Posted on 03/12/23)
Khalifa Economic Zones Abu Dhabi – KEZAD Group, the largest operator of integrated and purpose... Read more
(Posted on 26/11/23)
ADM, a leader in sustainable agriculture supply chains, has announced an important expansion of its... Read more
(Posted on 17/11/23)
Trafigura, a market leader in the global commodities industry, has agreed to invest in an all-in-one... Read more
(Posted on 17/11/23)
ADM and Marathon Petroleum Corp. have celebrated the opening of their joint venture soybean processing... Read more
(Posted on 13/11/23)
Former U.S. Grains Council (USGC) Director of Global Programmes Alejandra Castillo was named the successor... Read more
(Posted on 13/11/23)
Rio Tinto has completed the acquisition of PanAmerican Silver's stake in Agua de la Falda and... Read more
(Posted on 05/11/23)
Cargill has completed an expansion and modernization project at its integrated soybean crush and refined... Read more
(Posted on 31/10/23)
BHP has approved an investment of US$4.9 billion (C$6.4 billion) for stage two of the Jansen potash... Read more