Commodities
(Posted on 14/01/20)
Rio Tinto has awarded Perth-based company Mondium a contract valued at approximately A$400 million for the design and construction of the Western Turner Syncline Phase 2 (WTS2) mine in the Pilbara region of Western Australia.Mondium will undertake all engineering and design, procurement and site construction works associated with...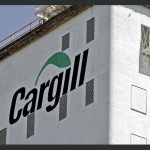 (Posted on 08/01/20)
Cargill has reported results for the fiscal 2020 second quarter ended Nov. 30, 2019."We saw very good execution from our global teams throughout the quarter, as they focused on delivering what matters for our customers," said Dave MacLennan, Cargill's chairman and chief executive officer. "Our ongoing transformation...
(Posted on 08/01/20)
Labrador Iron Ore Royalty Corporation is pleased to announce the appointment of Douglas McCutcheon and Dorothea Mell as Directors of the Corporation. The opportunity to add Doug and Dorothea to the Board was created by increasing the number of Directors from six to eight.Doug has extensive experience working in the finance industry...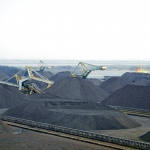 (Posted on 02/01/20)
Rio Tinto has started the process of resuming operations at Richards Bay Minerals (RBM) in South Africa. This follows discussions led by the Premier of KwaZulu-Natal, Sihle Zikalala, involving all stakeholders focused on securing stability in order to address the issues in the community and provide the stable environment necessary...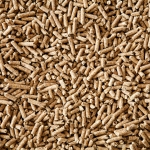 (Posted on 02/01/20)
Pinnacle Renewable Energy has announced the planned construction of a new industrial wood pellet production facility in the southeast United States in close proximity to Pinnacle's Aliceville, Alabama facility (the "Aliceville Facility"). The new facility (the "Demopolis Facility") will be located adjacent to an existing large sawmill...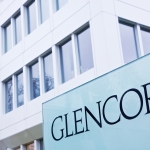 (Posted on 23/12/19)
Glencore refers to the announcement by Katanga Mining Limited ("Katanga") in which it announced that Katanga's 75% subsidiary Kamoto Copper Company ("KCC") has entered into an agreement with La Générale des Carrières et des Mines ("Gécamines"), its 25% joint venture partner in...