Rusal announces 2020 results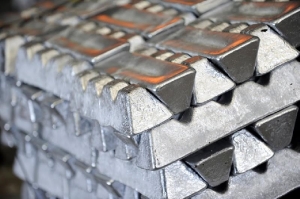 (Posted on 17/03/21)
Rusal, a leading global aluminium producer, has announced its results for the year ended 31 December 2020.
Looking back at 2020, the Company's performance was severely impacted by the COVID-19 pandemic, particularly the first months of the year which saw significant global market turmoil triggered by the outbreak of the virus. Alongside more general ramifications, such as sharp decrease in oil price, this event triggered high volatility on the stock market coupled with considerable drop of indices, as well as continuing deterioration of London Metals Exchange ("LME") aluminium price and depreciation of Russian ruble. The second half of the year demonstrated fast recovery from the COVID-19 pandemic, and by December 2020 aluminium prices have mostly recovered back to the pre-COVID level.
As a result of this turbulent period, the Company's revenue for the year ended 31 December 2020 decreased by 11.8% to USD8,566 million as compared to USD9,711 million for 2019. This was due to a 5.0% decrease in the average LME aluminium price from USD1,792 per tonne in 2019 to USD1,702 per tonne in 2020 and a 6.0% decline in the sales volume of primary aluminium and alloys. The high comparison base of 2019, when sales volumes were above normal levels due to the partial sell down of surplus inventories of primary aluminium that were accumulated over 2018 as a result of OFAC sanctions should also be taken into account.
At the same time, on the back of diversified client base and efficient managerial actions, sales of VAP increased by 11.3% to 1,722 thousand tonnes. The share of VAP sales in total sales was 44% (vs 37% in 2019). This improvement of VAP sales during 2020 was achieved amid market volatility and a decline in global demand for aluminium caused by the COVID-19 pandemic.
Also, despite such market volatility, as a result of effective cost management supported by depreciation of Russian ruble, the production cost per tonne in aluminium segment in 2020 went down by 7.1% to USD1,512 per tonne, compared to USD1,627 per tonne in 2019.
In addition to preserving stable financial and operational results during this unprecedented year, in September 2020 the Company successfully registered as a new resident of the Special Administrative Region, on the Oktyabrsky Island (Kaliningrad region of Russia), thus finalizing the redomiciliation procedure.
The Company negotiated new terms as part of a bilateral deal with Sberbank backed by Norilsk Nickel shares. Final maturity was extended from 2024 to 2027, interest rate was reduced: on dollar tranche from 3mLibor+3.75% (with floor on Libor =1.0%) to 3mLibor+3.0% (without floor on Libor) and on ruble tranche from 9.15% to the key rate of Bank of Russia + 1.9%.
Latest News
(Posted on 05/06/23)
Rio Tinto has successfully completed the full transition of its heavy machinery from fossil diesel to... Read more
(Posted on 02/06/23)
Rio Tinto plans to invest US$395 million1 in a seawater desalination plant in the Pilbara, Western Australia... Read more
(Posted on 31/05/23)
A new collaboration between BHP and Microsoft has used artificial intelligence and machine learning... Read more
(Posted on 23/05/23)
Bunge and Nutrien Ag Solutions, the retail division of Nutrien Ltd. have announced a strategic alliance... Read more
(Posted on 17/05/23)
Vale has concluded the shipment of its first cargo of iron ore briquettes to be tested in a blast furnace... Read more
(Posted on 12/05/23)
The UK Government's decision to abandon plans to review all EU-derived legislation by the end of 2023... Read more
(Posted on 08/05/23)
The USA's National Grain and Feed Association (NGFA) and 42 other agricultural groups have expressed... Read more
(Posted on 02/05/23)
BHP has announced the completion of the OZ Minerals acquisition and implementation of the scheme of... Read more
(Posted on 02/05/23)
ADM, global leader in nutrition, and one of the leading flour millers in the UK, has for the first time... Read more
(Posted on 28/04/23)
Speaking on behalf of the American Soybean Association and his fellow soy growers, ASA President Daryl... Read more