Commodities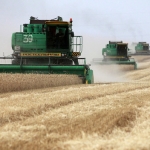 (Posted on 10/02/21)
The share of agro-industrial products in the general structure of exports from Ukraine in 2020 reached 45%, declared the Deputy Director at the National scientific centre "Institute of Agrarian Economics", Academician of the National Academy of Agrarian Sciences (NAAS), Nikolai Pugachev, on 9 February."According...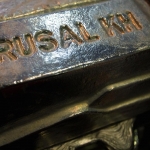 (Posted on 10/02/21)
Rusal, a leading global aluminium producer, has announced operating results for the fourth quarter of 2020 ("4Q20") and for the 12 months ending 31 December 2020 ("12M20")[1].Aluminium production in 4Q20 totaled 950 thousand tonnes (+1.2% quarter-on-quarter ("QoQ")), with Siberian smelters representing...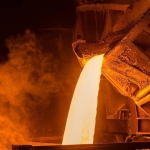 (Posted on 04/02/21)
Global crude steel production reached 1,864.0 million tonnes (Mt) for the year 2020, down by 0.9% compared to 2019.Asia produced 1,374.9 Mt of of crude steel in 2020, an increase of 1.5% compared to 2019. China's crude steel production in 2020 reached 1,053.0 Mt, up by 5.2% on 2019. China's share of global crude steel...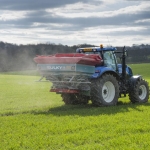 (Posted on 04/02/21)
The Agricultural Industries Confederation (AIC) in the UK believes that a ban on the sale and use of solid urea fertiliser is unwarranted. Instead, the agri-supply industry trade organisation has urged the Government to give the fertiliser sector the opportunity to reduce ammonia emissions through an industry-led commitment, based...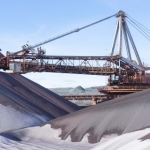 (Posted on 29/01/21)
Palantir Technologies Inc. have announced it has signed a multi-year enterprise agreement for its Foundry Platform with Rio Tinto, one of the world's leading mining and metals corporations.Palantir's software will integrate raw data from a multitude of disparate sources into a representation of critical mining operations...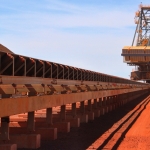 (Posted on 25/01/21)
Chief Executive Officer, Mike Henry has released a statement on BHP's operational review for the half year ended 31 December 2020:"BHP delivered strong safety and operational performance in the first half of the 2021 financial year, including record production at Western Australia Iron Ore and concentrator throughput...