USA's NGFA supports proposal to remove 'Soybeans of Other Colors'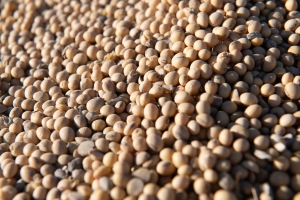 (Posted on 08/05/23)
The USA's National Grain and Feed Association (NGFA) and 42 other agricultural groups have expressed support for the U.S. Department of Agriculture's (USDA) proposal to remove "Soybeans of Other Colors" (SBOC) as a grading factor for determining soybean quality.
"The continued inclusion of SBOC in the soybean grade standard…[is] contrary to the objectives of the U.S. Grains Standards Act" and "is jeopardizing the intent of U.S. official grade determining factors and factor limits," according to the comments submitted on 1 May to USDA's Agricultural Marketing Service (AMS).
AMS published the proposed amendments to the U.S. Standards for Soybeans on 31 March.
"The amount of seed coat variation resulting in U.S. soybeans has increased over the past two years," NGFA noted. "As a result, due to this increased presence of seed discoloration and the SBOC criteria in the standard, more soybeans have been downgraded on account of SBOC."
Representatives of U.S. soybean producers and grain traders have requested that USDA remove SBOC as a grade-determining factor for describing the quality of soybeans (e.g., U.S. No 1 Yellow Soybeans, U.S. No. 2 Yellow Soybeans, etc.). Importantly, at the request of the Grain Inspection Advisory Committee, the Federal Grain Inspection Service conducted a study that found no significant differences in official protein or oil content in SBOC.
The proposed amendments supported by the NGFA and other agricultural representatives would remove SBOC as a grade-determining factor but keep it in the standards as part of the definition of Yellow Soybeans.
"The fact that our domestic and international customers, as well as farmers and grain marketers, can count on well-known and widely recognized grade standards tends to draw customers to the U.S. grain production/marketing system, and reduces trading risks for market participants," NGFA stated.
The NGFA, established in 1896, consists of grain, feed, processing, exporting and other grain-related companies that operate more than 8,000 facilities handling U.S. grains and oilseeds. Its membership includes grain elevators; feed and feed ingredient manufacturers; biofuels companies; grain and oilseed processors and millers; exporters; livestock and poultry integrators; and associated firms that provide goods and services to the nation's grain, feed and processing industry.
Latest News
(Posted on 05/06/23)
Rio Tinto has successfully completed the full transition of its heavy machinery from fossil diesel to... Read more
(Posted on 02/06/23)
Rio Tinto plans to invest US$395 million1 in a seawater desalination plant in the Pilbara, Western Australia... Read more
(Posted on 31/05/23)
A new collaboration between BHP and Microsoft has used artificial intelligence and machine learning... Read more
(Posted on 23/05/23)
Bunge and Nutrien Ag Solutions, the retail division of Nutrien Ltd. have announced a strategic alliance... Read more
(Posted on 17/05/23)
Vale has concluded the shipment of its first cargo of iron ore briquettes to be tested in a blast furnace... Read more
(Posted on 12/05/23)
The UK Government's decision to abandon plans to review all EU-derived legislation by the end of 2023... Read more
(Posted on 02/05/23)
BHP has announced the completion of the OZ Minerals acquisition and implementation of the scheme of... Read more
(Posted on 02/05/23)
ADM, global leader in nutrition, and one of the leading flour millers in the UK, has for the first time... Read more
(Posted on 28/04/23)
Speaking on behalf of the American Soybean Association and his fellow soy growers, ASA President Daryl... Read more
(Posted on 28/04/23)
Rio Tinto has entered into a binding agreement to acquire the Platina Scandium Project, a high-grade... Read more