BHP completes OZ Minerals acquisition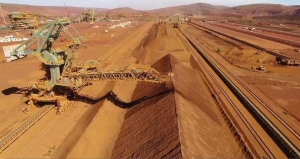 (Posted on 02/05/23)
BHP has announced the completion of the OZ Minerals acquisition and implementation of the scheme of arrangement for BHP Lonsdale Investments Pty Limited, a wholly owned subsidiary of BHP Group Limited, to acquire 100% of the shares in OZ Minerals Limited (OZL) (the Scheme). BHP Group Limited is now the ultimate parent company of OZL.
BHP CEO Mike Henry said: "This acquisition strengthens BHP's portfolio in copper and nickel and is in line with our strategy to meet increasing demand for the critical minerals needed for electric vehicles, wind turbines and solar panels to support the energy transition. Combining our two organisations will provide options for growth, bring new talent and innovation to unlock these resources in a sustainable way, and deliver value to shareholders and communities."
In bringing together the BHP and OZ Minerals businesses, BHP will focus on safe and reliable operation of the Olympic Dam, Prominent Hill and Carrapateena assets, building a shared culture of innovation and performance, and progressing sustainable growth options to establish a copper province in South Australia.
BHP Chief Operating Officer Edgar Basto said: "We welcome the OZ Minerals team to BHP as new colleagues with shared values of safety, respect, innovation and performance. Bringing together our quality resources, talented teams and innovative thinking will help us create opportunities for local employment, small businesses, regional communities, Traditional Owners and the South Australian economy.
"South Australia has the potential to be a major supplier of copper to meet the world's increasing demand for copper and we look forward to unlocking the potential of our people and their combined talent. This will require new thinking and new technology and we are excited to begin work on the
opportunities ahead."
OZL shareholders today received total cash consideration of A$28.25 per OZL share, comprising:
the scheme consideration paid by BHP of A$26.50 for each OZL share held at the scheme record date, which is 7:00pm on 24 April 2023; and
a fully franked special dividend paid by OZL of A$1.75 for each OZL share held on the special dividend record date, which is 7:00pm on 21 April 2023.
The cash payment by BHP has been funded using a combination of BHP's existing cash reserves and the proceeds of a debt facility.
OZL has applied to be removed from the official list of the ASX. Removal is expected to occur no later than 3 May 2023.
Latest News
(Posted on 03/12/23)
Rio Tinto and Giampaolo Group have completed a transaction to form the Matalco joint venture, combining... Read more
(Posted on 03/12/23)
Khalifa Economic Zones Abu Dhabi – KEZAD Group, the largest operator of integrated and purpose... Read more
(Posted on 26/11/23)
ADM, a leader in sustainable agriculture supply chains, has announced an important expansion of its... Read more
(Posted on 17/11/23)
Trafigura, a market leader in the global commodities industry, has agreed to invest in an all-in-one... Read more
(Posted on 17/11/23)
ADM and Marathon Petroleum Corp. have celebrated the opening of their joint venture soybean processing... Read more
(Posted on 13/11/23)
Former U.S. Grains Council (USGC) Director of Global Programmes Alejandra Castillo was named the successor... Read more
(Posted on 13/11/23)
Rio Tinto has completed the acquisition of PanAmerican Silver's stake in Agua de la Falda and... Read more
(Posted on 05/11/23)
Cargill has completed an expansion and modernization project at its integrated soybean crush and refined... Read more
(Posted on 31/10/23)
BHP has approved an investment of US$4.9 billion (C$6.4 billion) for stage two of the Jansen potash... Read more
(Posted on 31/10/23)
Rio Tinto and cable solution provider Prysmian are partnering to build a more sustainable North American... Read more