Commodities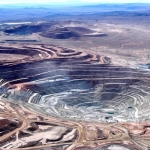 (Posted on 22/04/20)
Due to the COVID-19 health emergency, BHP has reduced the presence of its own and contractor workers in its operations. The company has limited the number of employees in its operations from 7,310 to 4,910 and contractor workers in its operations from 21,911 to 11,289. Faced with this situation, the company made the decision to...
(Posted on 22/04/20)
In response to the profound effects of the Corona virus, HeidelbergCement has agreed with the works council and employee representatives to introduce short-time work for its employees in Germany. Initially, the short-time working regulations primarily affect employees from the Group's head office in Heidelberg. The extent of short...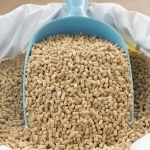 (Posted on 17/04/20)
"During these times of crisis, COCERAL, FEDIOL, FEFAC, their member associations and individual companies are fully committed to fulfil their core mission: to continuously supply the food and feed chain by ensuring that nutritious and safe products are available at all times to the food and livestock industry. This helps provide...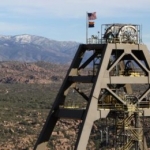 (Posted on 17/04/20)
Rio Tinto Chief Executive J-S Jacques said "In these uncertain and unprecedented times we continue to deliver products to our customers with our first priority to protect the health and safety of all our employees and communities. We are focused on maintaining a business as usual approach and have taken extensive measures...
(Posted on 17/04/20)
Compania Minera Antamina, in Peru, in which BHP has a 33.75 per cent interest, has decided to temporarily suspend operations at the Antamina copper and zinc mine as part of its response to COVID-19.Antamina has been operating with a reduced workforce under an exemption from the Peruvian Government to its Covid-19 Emergency Decree...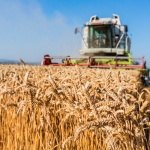 (Posted on 14/04/20)
The Iowa Soybean Association, Quantified Ventures and Cargill are announcing the launch of a collaborative, market-based program to accelerate soil health and water conservation across Iowa farmland and provide a critical new source of financial incentives to Iowa farmers.The Soil and Water Outcomes Fund compensates farmers for...