Commodities
(Posted on 08/01/20)
Labrador Iron Ore Royalty Corporation is pleased to announce the appointment of Douglas McCutcheon and Dorothea Mell as Directors of the Corporation. The opportunity to add Doug and Dorothea to the Board was created by increasing the number of Directors from six to eight.Doug has extensive experience working in the finance industry...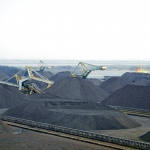 (Posted on 02/01/20)
Rio Tinto has started the process of resuming operations at Richards Bay Minerals (RBM) in South Africa. This follows discussions led by the Premier of KwaZulu-Natal, Sihle Zikalala, involving all stakeholders focused on securing stability in order to address the issues in the community and provide the stable environment necessary...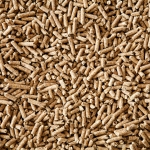 (Posted on 02/01/20)
Pinnacle Renewable Energy has announced the planned construction of a new industrial wood pellet production facility in the southeast United States in close proximity to Pinnacle's Aliceville, Alabama facility (the "Aliceville Facility"). The new facility (the "Demopolis Facility") will be located adjacent to an existing large sawmill...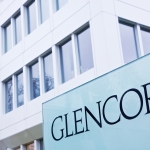 (Posted on 23/12/19)
Glencore refers to the announcement by Katanga Mining Limited ("Katanga") in which it announced that Katanga's 75% subsidiary Kamoto Copper Company ("KCC") has entered into an agreement with La Générale des Carrières et des Mines ("Gécamines"), its 25% joint venture partner in...
(Posted on 23/12/19)
Technology in agriculture (ag-tech) is how we'll feed a growing population, make farming more sustainable and improve the lives of farm animals, say 85% of the 3,000 participants in Cargill's new three-continent consumer survey. At the same time, only about half of those surveyed want their food to come from a technologically...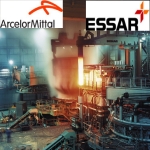 (Posted on 20/12/19)
ArcelorMittal has announced that it has today completed the acquisition of Essar Steel India Limited ('ESIL'), and simultaneously established a joint venture with Nippon Steel Corporation ('Nippon Steel'), called ArcelorMittal Nippon Steel India Limited ('AM/NS India'), which will own and operate...