En+ first Russian company with UN recognised Energy Compact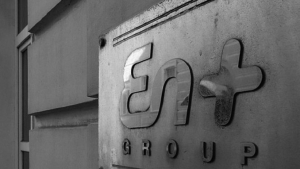 (Posted on 07/12/21)
En+ Group, the world's largest producer of low carbon aluminium, has received confirmation from UN Energy that its commitments to expanding clean energy generation and access have been officially recognised as an Energy Compact. The compact covers energy efficiency measures under its "New Energy" Modernisation programme, as well as its supply of International Renewable Energy Certificates (I-RECs) to customers around the world.
Energy Compacts were launched by UN Energy as voluntary commitments by countries, businesses, and cities to support SDG 7 by accelerating the transition to clean energy and improving energy access for billions of people. En+ Group is one of just 28 companies globally with a recognised compact and the first in Russia to make such a commitment.
Through modernisation, the company's "New Energy" programme is boosting the electricity generated by its hydropower plants using the same volume of water passing through the turbines. This expanded renewable capacity can be used to substitute coal-based power and is expected to cut carbon emissions by 26.6 Mt between 2007 and 2025.
Since December 2020, the company has also been a major issuer of I-RECs, which provide purchasers an opportunity to buy renewable energy even when they cannot source it directly from their local grid. Each certificate is verified to international standards and corresponds to a set amount of clean energy produced by En+. Over the last year, the company has issued more than a million certificates and predicts annual sales could reach between 2.5 and 3.5 million.
Lord Barker of Battle, Executive Chairman of En+ Group, said, "En+ Group is proud to be recognised as a global leader on clean energy. Our Energy Compact holds us to some big commitments, and we are pushing ahead with clean actions to realise our vision for a low-carbon economy.
We hope that our programme can serve as an inspiration to other businesses to step up and make the changes necessary to safeguard our planet for future generations."
Latest News
(Posted on 03/12/23)
Rio Tinto and Giampaolo Group have completed a transaction to form the Matalco joint venture, combining... Read more
(Posted on 03/12/23)
Khalifa Economic Zones Abu Dhabi – KEZAD Group, the largest operator of integrated and purpose... Read more
(Posted on 26/11/23)
ADM, a leader in sustainable agriculture supply chains, has announced an important expansion of its... Read more
(Posted on 17/11/23)
Trafigura, a market leader in the global commodities industry, has agreed to invest in an all-in-one... Read more
(Posted on 17/11/23)
ADM and Marathon Petroleum Corp. have celebrated the opening of their joint venture soybean processing... Read more
(Posted on 13/11/23)
Former U.S. Grains Council (USGC) Director of Global Programmes Alejandra Castillo was named the successor... Read more
(Posted on 13/11/23)
Rio Tinto has completed the acquisition of PanAmerican Silver's stake in Agua de la Falda and... Read more
(Posted on 05/11/23)
Cargill has completed an expansion and modernization project at its integrated soybean crush and refined... Read more
(Posted on 31/10/23)
BHP has approved an investment of US$4.9 billion (C$6.4 billion) for stage two of the Jansen potash... Read more
(Posted on 31/10/23)
Rio Tinto and cable solution provider Prysmian are partnering to build a more sustainable North American... Read more