Commodities
(Posted on 19/07/18)
The Mineral Resources' acquisition of Koolyanobbing iron ore mine will allow iron ore exports from Esperance to continue with Australia's state Government working towards a positive outcome for Esperance.Australian Premier, Mark McGowan has moved to reassure Esperance that iron ore exports at the local port remained a...
(Posted on 19/07/18)
Rio Tinto has achieved a significant milestone with the first delivery of iron ore by an autonomous train in the Pilbara, Western Australia.The autonomous train, consisting of three locomotives and carrying around 28,000 tonnes of iron ore, travelled over 280 kilometres from Rio Tinto's mining operations in Tom Price to the...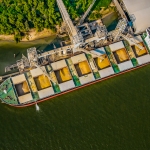 (Posted on 04/07/18)
A report from Rabobank released this month summarises the outlook for U.S. soybean exports, which it believes will continue to decline to China if tariffs take effect and remain in place. But the firm found U.S. soybean exports could increase to the European Union (EU).President Donald Trump announced in June his intent to impose...
(Posted on 04/07/18)
The American Institute for International Steel (AIIS) and two of its member companies, SIM-TEX, LP, of Waller, Texas, and KURT ORBAN PARTNERS, LLC, of Burlingame, California, have filed suit in the United States Court of International Trade in New York City challenging the constitutionality of the statute under which President Trump...
(Posted on 04/07/18)
In the face of the US tariff storm, the Aluminium China 2018 exhibition and conference in Shanghai from 11-13 July, will provide China's aluminium industry with its first global platform since the announcement to expand business into other world markets. In particular, the event, which will bring together some 500 exhibitors...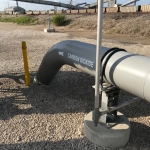 (Posted on 27/06/18)
According to Liam McHugh, World Coal Association Policy Manager, Petra Nova demonstrates technical potential, but that's just one side of the coin.The WCA is the global network for the coal industry. Formed of major international coal producers, it works to demonstrate and gain acceptance for the fundamental role coal plays in achieving...