Rusal launches new foundry complex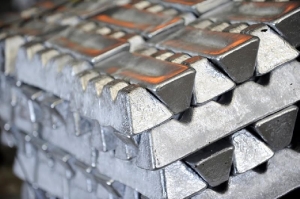 (Posted on 18/06/20)
RUSAL, a leading global aluminium producer, has announced the commissioning of a new foundry complex at the Boguchansky aluminium smelter with a capacity of 120 thousand tonnes of alloys per year.
The new foundry by the Italian company Properzi will produce a qualitatively new product - high silicon aluminium alloy with increased strength, which is commonly used in the automotive industry for the manufacture of wheels, engine units and various spare parts. Demand for this product is strong in markets such as Japan, Indonesia, Turkey, South Korea, Germany, and the United States.
The new complex is fully automated, producing ingots through continuous casting technology which eliminates the formation of any slag inclusions and other defects inherent in traditional casting methods.
RUSAL have invested over 600 million rubles in the project.
"The new foundry complex at the Boguchansky aluminium smelter, the most modern enterprise in the industry, will significantly expand the VAP line. The new foundry will produce high quality alloys for the automotive industry, which are used in the manufacture of key automotive parts and units. As foreign markets recover, the demand for these products will continue to grow," said RUSAL's CEO Evgenii Nikitin.
In 2019, the Company accounted for about 5.9% of global production of aluminium and 6.3% of alumina production. RUSAL's offices are operating in 20 countries all over the world and across 5 continents. RUSAL common stock is traded at the Hong Kong Stock Exchange.
Latest News
(Posted on 26/11/23)
ADM, a leader in sustainable agriculture supply chains, has announced an important expansion of its... Read more
(Posted on 17/11/23)
Trafigura, a market leader in the global commodities industry, has agreed to invest in an all-in-one... Read more
(Posted on 17/11/23)
ADM and Marathon Petroleum Corp. have celebrated the opening of their joint venture soybean processing... Read more
(Posted on 13/11/23)
Former U.S. Grains Council (USGC) Director of Global Programmes Alejandra Castillo was named the successor... Read more
(Posted on 13/11/23)
Rio Tinto has completed the acquisition of PanAmerican Silver's stake in Agua de la Falda and... Read more
(Posted on 05/11/23)
Cargill has completed an expansion and modernization project at its integrated soybean crush and refined... Read more
(Posted on 31/10/23)
BHP has approved an investment of US$4.9 billion (C$6.4 billion) for stage two of the Jansen potash... Read more
(Posted on 31/10/23)
Rio Tinto and cable solution provider Prysmian are partnering to build a more sustainable North American... Read more
(Posted on 26/10/23)
The American Soybean Association has applauded the U.S. Department of Agriculture's efforts to... Read more
(Posted on 26/10/23)
Rio Tinto has appointed James "Joc" O'Rourke as a non-executive director with effect... Read more