Trafigura strong in testing times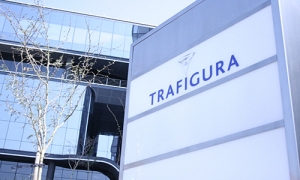 (Posted on 12/06/22)
Trafigura Group Pte. Ltd, a market leader in the global commodities industry, released its half year results for the six-month period ending 31 March 2022. The results show another strong performance in extremely challenging times in global markets that featured heightened volatility, continued supply chain disruptions and, from 24 February 2022, war in Ukraine.
"Trafigura's global and diversified business footprint, market knowledge and customer relationships, logistical skills and robust balance sheet were all significantly tested," said Trafigura's Executive Chairman and Chief Executive Officer Jeremy Weir. "These qualities are also required more than ever by our customers during periods of seismic change in commodity markets, and the last few months have been no exception. I am pleased to report that Trafigura successfully navigated these challenges to achieve another strong commercial performance and a record profit for the period."
Trafigura's net profit for the period was USD2.7 billion, a 27 percent increase over the first half of the 2021 financial year, with both principal operating segments contributing to the record result. Higher average commodity prices and traded volumes generated a 73 percent increase in revenues to USD170.6 billion. Underlying EBITDA rose 26 percent to USD4.7 billion from USD3.7 billion in the first half of 2021.
Market disruptions placed a premium on Trafigura's logistical skills and market knowledge in helping customers to reorder their supply chains. As a result, trading volumes increased across the board. Oil and petroleum products volumes increased by 14 percent compared to the first half of 2021, to an average of 7.3 million barrels per day, while non-ferrous metals volumes grew by 16 percent and bulk minerals volumes by 13 percent.
Trafigura secured increased access to liquidity throughout the half-year, to support the increased levels of volatility in global markets, in particular after the outbreak of the war in Ukraine. Total credit lines reached a record level of USD73 billion, excluding Puma Energy, from a network of around 140 financial institutions, of which USD7 billion was raised over the last six months. The Group's commitments to transparency, open engagement with stakeholders and high standards of ethical and responsible conduct have been pre-requisites to achieving this success and support from the financial sector.
The period included a number of key transactions. Puma Energy, now fully consolidated within the Group after the buyout of its Angolan shareholders, is being streamlined under new management, including agreeing the sale of its infrastructure business during the period. In February 2022, the sale of Spanish mining joint venture Minas de Aguas Tenidas (MATSA) was completed.
The Group ceased all trading of crude oil with sanctioned Russian organisations in advance of the European Union and Swiss sanctions taking effect on 15 May 2022, while substantially reducing the volume of oil products from sanctioned Russian organisations to solely supply essential fuels required by European customers. Trafigura will continue to comply in full with all applicable subsequent sanctions packages. In addition, the Group froze its investments in Russia and announced a review of its ten percent non-operational, passive shareholding in Vostok Oil, with the intention of exiting.
Trafigura continued to grow its power, renewables and carbon trading operations, and to invest in projects to support the energy transition. Joint venture Nala Renewables with IFM Investors, acquired a large portfolio of solar projects in Chile and a further four projects to construct battery energy storage systems in the United States. The growing carbon team completed a landmark transaction, investing in the large scale Delta Blue Carbon mangrove restoration project in the Indus Delta in Pakistan as the anchor offtaker of high quality carbon removal credits.
Latest News
(Posted on 05/06/23)
Rio Tinto has successfully completed the full transition of its heavy machinery from fossil diesel to... Read more
(Posted on 02/06/23)
Rio Tinto plans to invest US$395 million1 in a seawater desalination plant in the Pilbara, Western Australia... Read more
(Posted on 31/05/23)
A new collaboration between BHP and Microsoft has used artificial intelligence and machine learning... Read more
(Posted on 23/05/23)
Bunge and Nutrien Ag Solutions, the retail division of Nutrien Ltd. have announced a strategic alliance... Read more
(Posted on 17/05/23)
Vale has concluded the shipment of its first cargo of iron ore briquettes to be tested in a blast furnace... Read more
(Posted on 12/05/23)
The UK Government's decision to abandon plans to review all EU-derived legislation by the end of 2023... Read more
(Posted on 08/05/23)
The USA's National Grain and Feed Association (NGFA) and 42 other agricultural groups have expressed... Read more
(Posted on 02/05/23)
BHP has announced the completion of the OZ Minerals acquisition and implementation of the scheme of... Read more
(Posted on 02/05/23)
ADM, global leader in nutrition, and one of the leading flour millers in the UK, has for the first time... Read more
(Posted on 28/04/23)
Speaking on behalf of the American Soybean Association and his fellow soy growers, ASA President Daryl... Read more