Joint statement commits to food supply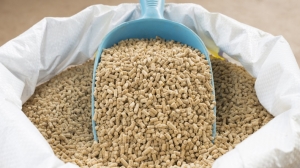 (Posted on 17/04/20)
"During these times of crisis, COCERAL, FEDIOL, FEFAC, their member associations and individual companies are fully committed to fulfil their core mission: to continuously supply the food and feed chain by ensuring that nutritious and safe products are available at all times to the food and livestock industry. This helps provide access to affordable food to all European citizens and adequate nutrition to animal husbandry.
The fast crisis response coordinated by the EU Commission through its Green Lanes agreement, as well as the recent G-20 declaration on COVID-19, highlighted the critical importance of maintaining global trade in food and feedstuffs.
As the current crisis has shown us, a well-functioning internal market is of vital importance in ensuring food security in Europe. Therefore, broader awareness of the crucial role of grain trade, oilseed crushing and feed production is needed at national level to address persisting key short-term challenges on transport logistics. In this sense, long waiting times at border posts and lack of access to Personal Protective Equipment, as well as fast changing COVID-19 guidance for our workforce on manufacturing plant sites, ship crews and truck drivers remain important issues in many countries. This may still lead to disruptions and adverse impacts on the continuous flow of commodities for our strategic supply chains.
We strongly urge the European Commission and competent national authorities in Europe and in export countries to continue developing and implementing a harmonised COVID-19 guidance for the workforce of food and feed chain operators, as well as trading companies. This approach should secure the proper flow of goods and functioning of the internal market, but also imports of agricultural raw materials and ingredients.
In addition, the EU Commission and Member States need to prepare the groundwork for an orderly and coordinated step-wise way out of the crisis, including a lifting of national COVID-19 measures that will preserve an uninterrupted food and feed supply chain, which is essential to ensure food security.
COCERAL is the European association of trade in cereals, oilseeds, rice, feedstuffs, olive oil, oils and fats and agrosupply. FEDIOL, the EU vegetable oil and protein meal industry association, represents the interests of the European oilseed crushers, vegetable oil refiners and bottlers.
FEFAC, the European Compound Feed Manufacturers' Federation, represents 23 national Associations in 23 EU Member States as well as Associations in Switzerland, Turkey, Serbia, Russia and Norway with observer/associate member status.
Latest News
(Posted on 03/12/23)
Rio Tinto and Giampaolo Group have completed a transaction to form the Matalco joint venture, combining... Read more
(Posted on 03/12/23)
Khalifa Economic Zones Abu Dhabi – KEZAD Group, the largest operator of integrated and purpose... Read more
(Posted on 26/11/23)
ADM, a leader in sustainable agriculture supply chains, has announced an important expansion of its... Read more
(Posted on 17/11/23)
Trafigura, a market leader in the global commodities industry, has agreed to invest in an all-in-one... Read more
(Posted on 17/11/23)
ADM and Marathon Petroleum Corp. have celebrated the opening of their joint venture soybean processing... Read more
(Posted on 13/11/23)
Former U.S. Grains Council (USGC) Director of Global Programmes Alejandra Castillo was named the successor... Read more
(Posted on 13/11/23)
Rio Tinto has completed the acquisition of PanAmerican Silver's stake in Agua de la Falda and... Read more
(Posted on 05/11/23)
Cargill has completed an expansion and modernization project at its integrated soybean crush and refined... Read more
(Posted on 31/10/23)
BHP has approved an investment of US$4.9 billion (C$6.4 billion) for stage two of the Jansen potash... Read more
(Posted on 31/10/23)
Rio Tinto and cable solution provider Prysmian are partnering to build a more sustainable North American... Read more