Invasion impacts global commodities trade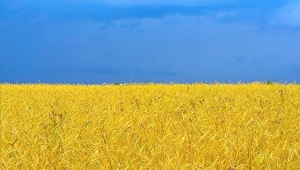 (Posted on 28/02/22)
The geopolitical tensions caused by Russia's invasion of Ukraine have had an immediate effect on the global economy and markets. The Ukraine government has suspended commercial shipping from its ports and many privately owned grain storage and processing facilities in Ukraine also chose to suspend operations for the safety of their employees. Ukraine and Russia combine for about 30% of global wheat exports and 20% of corn exports annually. There will be lasting implications for commodities, energy policy and the energy transition.
The world's dependence on Russia for certain commodities cannot be overstated, from gas, coal, oil, iron ore, aluminium, platinum group metals and zinc to copper, lead, petrochemicals and fertilisers. Many major international oil and gas companies, utilities and miners are invested in Russia.
Multinational agricultural companies with facilities in Ukraine suspended operations once the Russian military started pushing into the country in the early morning hours of 24 February.
Having to replace Russian coal volumes would result in a price shock to global coal markets and a coal shortage in Europe. Russian coal accounts for roughly 30% of European metallurgical coal imports and over 60% of European thermal coal imports. The primary issue with replacing Russian coal exports in Europe is its reliance on Russia's particular quality of coal.
Coal-fired power currently accounts for around 14% of Europe's generation mix. The impact on European power markets from a Russian coal shortage would not be as significant as gas. Crucially, though, Europe may not be able to depend on coal plants to make up for gas-fired generation losses.
Ukraine has few metal extraction and processing production facilities of scale, so the disruption to production will have a relatively small impact globally. Ceasing the output and export of certain commodities, such as aluminium, platinum group metals and iron ore, however, would have a disproportionate impact, as markets are already under supply pressure.
Of greater consequence are any limits on the ability of Russian producers to import raw materials to or export finished products from Russia. Another concern is whether counterparties are willing or able to transact with their offshore entities. As sanctions ratchet up, any metals and mining companies whose shareholders have links to the Kremlin are at risk.
Latest News
(Posted on 27/01/23)
Cargill has announced that it has completed the acquisition of Owensboro Grain Company, a fifth-generation... Read more
(Posted on 23/01/23)
BHP Xplor, an accelerator programme introduced by BHP in August 2022, has announced its first cohort... Read more
(Posted on 16/01/23)
Trafigura Group Ptd Ltd., a market leader in the global commodities industry, has made a public carbon... Read more
(Posted on 10/01/23)
Jace Hefner has joined the U.S. Grains Council (USGC) in its Washington, D.C., headquarters as the new... Read more
(Posted on 10/01/23)
Cargill has announced that Jamie Miller will step down as Chief Financial Officer to accept an opportunity... Read more
(Posted on 10/01/23)
Adbri Limited has announced that it has extended its cementitious materials supply arrangement with... Read more
(Posted on 04/01/23)
Khalifa Economic Zones Abu Dhabi – KEZAD Group, the integrated trade, logistics, and industrial... Read more
(Posted on 23/12/22)
Australian agribusiness GrainCorp is co-leading a $12 million investment round into rural connectivity... Read more
(Posted on 20/12/22)
BHP has provided an update to its announcement on 18 November 2022 that confirmed BHP had entered into... Read more
(Posted on 20/12/22)
Rio Tinto has appointed Kaisa Hietala as a non-executive director. Ms Hietala, a Finnish citizen, will... Read more