Upfield and GrainCorp announce partnership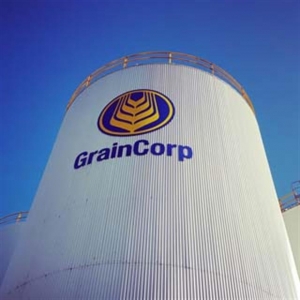 (Posted on 07/09/20)
Upfield, a global leader in plant-based nutrition, has entered into a long-term partnership with
GrainCorp, a diversified Australian food ingredients and agribusiness company, to manufacture a
range of its spreads products.
The long-term production contract will ensure major brands of retail spreads, including iconic brands
Flora, Flora Pro Activ and Bertolli will continue to be produced in Australia and New Zealand.
Julia Strain, Country Director, Upfield Australia and New Zealand said:
"Following a full review of our existing sourcing arrangements for our plant-based portfolio, we have
made the decision to enter into a new relationship with GrainCorp.
"Through this new partnership we are reinforcing our commitment to local manufacturing, as well as
continuing to deliver the high quality and great tasting products that our consumers know and love."
Robert Spurway, Managing Director and CEO, GrainCorp said:
"GrainCorp is pleased to play a vital role in Upfield's supply chain, by manufacturing products for the
largest plant-based nutrition company in the world.
"This is a positive outcome for both companies and we look forward to working with the Upfield
team."
Latest News
(Posted on 31/03/23)
Bunge Limited has announced that Kathleen Hyle, non-executive chairperson of the Board of Directors,... Read more
(Posted on 31/03/23)
Rio Tinto and First Quantum Minerals have entered into an agreement to form a joint venture that will... Read more
(Posted on 28/03/23)
Fertilizers Europe has called on EU co-legislators to ensure that clean fertilizer and ammonia production... Read more
(Posted on 24/03/23)
BHP and global engineering, project management and professional services firm, Hatch, have signed an... Read more
(Posted on 20/03/23)
Rio Tinto increased its spend with Australian suppliers to more than A$15.3 billion in 2022, as part... Read more
(Posted on 20/03/23)
Trafigura Group Pte Ltd., a market leader in the global commodities industry, has announced the closing... Read more
(Posted on 07/03/23)
Nexyst 360, an innovative grain transportation solution provider, has partnered with Nexxiot to digitalize... Read more
(Posted on 28/02/23)
Cargill has announced the appointments of Joanne Knight as Chief Financial Officer (CFO) and Philippa... Read more
(Posted on 24/02/23)
Trafigura, a market leader in the global commodities industry, has entered into a USD 500 million five... Read more
(Posted on 22/02/23)
British Steel has announced proposals to close its coke ovens as part of its drive to overcome global... Read more