BHP implements further COVID-19 measures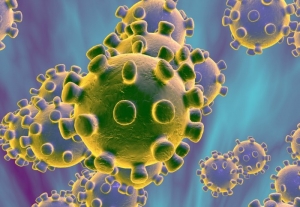 (Posted on 09/04/20)
BHP continues to take action to help keep its people, their families and communities safe, and conduct safe ongoing operations in compliance with strict health and travel guidelines put in place to help reduce the spread of COVID-19.
In recent weeks, many governments around the world have announced stricter border controls and other measures to address their national health and economic circumstances in response to the COVID-19 pandemic.
BHP has adapted to comply with new requirements as they apply to our operations, and to follow the latest advice from relevant health authorities and world experts.
At this time among its global workforce of 72,000 people, BHP has had a small number of confirmed cases of COVID-19, all of whom are recovering well. All of the individuals who tested positive followed the required protocols of self-isolating and reporting, to avoid putting their colleagues at risk. There has not been any broader transmission from these cases to other workers, or any impact on sites or operations.
Separately, BHP is engaging with its workforce, local health authorities and communities on the plans and procedures it has in place in the event someone becomes unwell with COVID-19 symptoms. These procedures will ensure anyone with symptoms can be safely isolated and given aid, before being evacuated if required for self-isolation or treatment based on health authority advice. The procedures also include tracing and communication protocols with others to reduce the risk of further transmission.
BHP CEO Mike Henry said: "Our over-riding priority remains to help reduce the risk of transmission and help protect our people and communities. We are absolutely committed to playing our part in the collective response to the COVID-19 pandemic."
"The resources industry is one of the few industries that can provide regional jobs, products to customers and payments to suppliers to help underpin continued economic activity.
"We are also working hard to directly support the mental health and resilience of our people and communities, regional health and community services, and the vulnerable in our community as we manage through this difficult period.
"I am proud of the way our people are adapting to new ways of working, including new shift patterns and rosters to reduce movements, social distancing, hygiene protocols and regular health screenings.
Latest News
(Posted on 26/11/23)
ADM, a leader in sustainable agriculture supply chains, has announced an important expansion of its... Read more
(Posted on 17/11/23)
Trafigura, a market leader in the global commodities industry, has agreed to invest in an all-in-one... Read more
(Posted on 17/11/23)
ADM and Marathon Petroleum Corp. have celebrated the opening of their joint venture soybean processing... Read more
(Posted on 13/11/23)
Former U.S. Grains Council (USGC) Director of Global Programmes Alejandra Castillo was named the successor... Read more
(Posted on 13/11/23)
Rio Tinto has completed the acquisition of PanAmerican Silver's stake in Agua de la Falda and... Read more
(Posted on 05/11/23)
Cargill has completed an expansion and modernization project at its integrated soybean crush and refined... Read more
(Posted on 31/10/23)
BHP has approved an investment of US$4.9 billion (C$6.4 billion) for stage two of the Jansen potash... Read more
(Posted on 31/10/23)
Rio Tinto and cable solution provider Prysmian are partnering to build a more sustainable North American... Read more
(Posted on 26/10/23)
The American Soybean Association has applauded the U.S. Department of Agriculture's efforts to... Read more
(Posted on 26/10/23)
Rio Tinto has appointed James "Joc" O'Rourke as a non-executive director with effect... Read more