NGFA provides new COVID-19 resources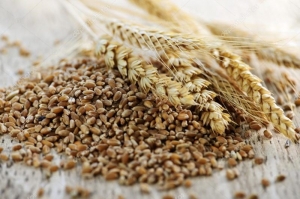 (Posted on 06/04/20)
The National Grain and Feed Association (NGFA) in the USA has made several resources available intended to assist grain, feed, processing and export companies navigate the uncertainties of coronavirus disease (COVID-19), including a recording of NGFA's April 2 webinar presented in partnership with Grain Journal.
During the "Grain, Feed, Processing and Export Industry Update on COVID-19" webinar, more than 700 attendees joined as NGFA staff provided a detailed look at what the designation of food and agriculture as critical infrastructure means, and highlighted several agency-specific operations, including Federal Grain Inspection Service (FGIS) continuity plans, U.S. Food and Drug Administration (FDA) inspections during the pandemic, updated truck weight and hours-of-service regulations and commercial drivers' license policies, contracting and arbitration issues, and the current and future financial relief enacted or planned by Congress. Staff also spent 30 minutes of the webinar taking questions from attendees, and will plan to follow-up on with individual attendees that didn't have time to get their questions answered during the presentation.
A new NGFA Safety Tips Sheet: Coronavirus Disease 2019, which focuses on reducing industry impact of COVID-19 by developing continuity of operations plans.
A sample letter of access for essential critical infrastructure workers that grain, feed and processing companies can use for their employees.
NGFA, established in 1896, consists of more than 1,000 grain, feed, processing, exporting and other grain-related companies that operate more than 7,000 facilities and handle more than 70 percent of all U.S. grains and oilseeds. Its membership includes grain elevators; feed and feed ingredient manufacturers; biofuels companies; grain and oilseed processors and millers; exporters; livestock and poultry integrators; and associated firms that provide goods and services to the nation's grain, feed and processing industry. NGFA also consists of 33 affiliated State and Regional Grain and Feed Associations, and NGFA is co-located and has a strategic alliance with North American Export Grain Association, and a strategic alliance with Pet Food Institute.
Latest News
(Posted on 31/03/23)
Bunge Limited has announced that Kathleen Hyle, non-executive chairperson of the Board of Directors,... Read more
(Posted on 31/03/23)
Rio Tinto and First Quantum Minerals have entered into an agreement to form a joint venture that will... Read more
(Posted on 28/03/23)
Fertilizers Europe has called on EU co-legislators to ensure that clean fertilizer and ammonia production... Read more
(Posted on 24/03/23)
BHP and global engineering, project management and professional services firm, Hatch, have signed an... Read more
(Posted on 20/03/23)
Rio Tinto increased its spend with Australian suppliers to more than A$15.3 billion in 2022, as part... Read more
(Posted on 20/03/23)
Trafigura Group Pte Ltd., a market leader in the global commodities industry, has announced the closing... Read more
(Posted on 07/03/23)
Nexyst 360, an innovative grain transportation solution provider, has partnered with Nexxiot to digitalize... Read more
(Posted on 28/02/23)
Cargill has announced the appointments of Joanne Knight as Chief Financial Officer (CFO) and Philippa... Read more
(Posted on 24/02/23)
Trafigura, a market leader in the global commodities industry, has entered into a USD 500 million five... Read more
(Posted on 22/02/23)
British Steel has announced proposals to close its coke ovens as part of its drive to overcome global... Read more