RUSAL completes third Rubel Bond placement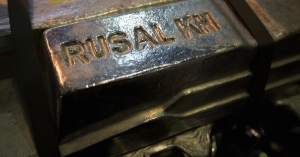 (Posted on 10/09/19)
RUSAL, one of the leading global aluminium producers, announces the closure of the book building process for the third placement of its 10-year ruble-denominated bonds. It has a three year put option on the Moscow Exchange with the nominal value of 15 billion rubles and a coupon rate of 8,25% p.a., a record low for the Company.
A wide range of institutional (banks, asset management, insurance and investment companies) and private investors have placed over 50 orders during the book building process. The high demand for RUSAL's bonds has made it possible to close the book at a rate of 8,25% p.a., which is a record low for the Company. The coupon rate has decreased from the initial 8,50-8,65%. The volume increased from the initially announced 10.0 billion rubles to 15.0 billion rubles; oversubscribed by four times.
"The third consecutive issue of ruble bonds this year has again demonstrated the increasing interest and support from the investment community for RUSAL. We are pleased to see that the Company remains a lucrative investment opportunity with its strategy that is aimed at the innovative development and meets current environmental demands", said Oleg Mukhamedshin, RUSAL's Director for Strategy, Business Development and Financial Markets.
During 2019 RUSAL has already completed two public issuances – with a total nominal value of 30 billion rubles. On both occasions the volumes were significantly increased, which is a further proof of investors' interest and trust in the Company.
The settlement will take place on the Moscow Exchange on September 12, 2019. The issuer is OJSC RUSAL Bratsk. VTB Capital, Gazprombank, Moscow Credit Bank, Sberbank CIB, BCS and Region BC managed the issuance. The settlement agent is Gazprombank.
RUSAL is the leader of the global aluminium industry. In 2018, the Company accounted for about 5.8% of global production of aluminium and 6.2% of alumina production. The Company employs about 64,000 people. RUSAL's offices are operating in 20 countries all over the world and across 5 continents. RUSAL common stock is traded at the Hong Kong Stock Exchange (trade code – 486). RUSAL's ordinary shares are traded on the Moscow Exchange.
Latest News
(Posted on 26/09/23)
Vale has announced that it signed a MOU with the Port of Açu to study the development of a Mega... Read more
(Posted on 26/09/23)
The European Soy Monitor 2021 has been published, containing an overview of estimations on the use of... Read more
(Posted on 19/09/23)
BHP contributed $60 billion (AUD) in economic value to the Australian economy in the 2023 financial... Read more
(Posted on 19/09/23)
BHP contributed $60 billion (AUD) in economic value to the Australian economy in the 2023 financial... Read more
(Posted on 19/09/23)
Trafigura Group Pte Ltd. has announced an evolution of its executive team to further strengthen leadership... Read more
(Posted on 12/09/23)
The Food and Agricultural Organisation of the United Nations (FAO) forecast for global cereal production... Read more
(Posted on 08/09/23)
Rio Tinto has appointed Jérôme Pécresse to lead its Aluminium business, succeeding... Read more
(Posted on 04/09/23)
The Environmental Protection Agency (EPA) and the Army Corps in the USA have announced the final definition... Read more
(Posted on 28/08/23)
Despite the many and varied categories of cargo damage faced by shipowners transporting grain cargoes... Read more
(Posted on 28/08/23)
Rio Tinto and First Quantum Minerals have completed a transaction to form a joint venture that will... Read more