US Aluminum association marks anniversary of Inflation Reduction Act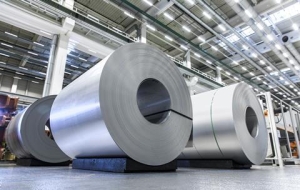 (Posted on 21/08/23)
Aluminum Association president & CEO Charles Johnson released the following statement on the one-year anniversary of President Biden signing the Inflation Reduction Act:
"Infrastructure investment is buoying historic industry-sponsored capital spending – more than $6 billion announced for U.S.-based aluminum projects over the past 3 years. Shifting consumer preferences toward more sustainable materials, a move toward electrification, bipartisan support for trade enforcement and infrastructure spending are all working together to make America a highly attractive place to make aluminum. Durable, corrosion resistant and sustainable, aluminum is a material tailor-made for 21st century infrastructure projects. Building America means building with aluminum."
Like all manufacturing sectors, U.S. aluminum benefits from reliable roads, bridges, electricity and other infrastructure. Aluminum is also a cornerstone material in American manufacturing, supporting aerospace, transportation, construction, electrical transmission and many other markets. The metal is a key element of any comprehensive strategy to enhance the nation's infrastructure while conserving energy, improving environmental quality and mitigating climate change.
The Aluminum Association represents aluminum production and jobs in the United States, ranging from primary production to value added products to recycling, as well as suppliers to the industry. The association is the industry's leading voice, representing companies that make 70% of the aluminum and aluminum products shipped in North America. The association develops global standards, business intelligence, sustainability research and industry expertise for member companies, policymakers and the general public. The aluminum industry helps manufacturers produce sustainable and innovative products, including more fuel-efficient vehicles, recyclable packaging, greener buildings and modern electronics. In the U.S., the aluminum industry supports $176 billion in economic activity and more than 634,000 jobs.
Latest News
(Posted on 07/12/23)
Rio Tinto has approved a $77 million (A$110 million) pre-feasibility study (PFS) to progress development... Read more
(Posted on 03/12/23)
Rio Tinto and Giampaolo Group have completed a transaction to form the Matalco joint venture, combining... Read more
(Posted on 03/12/23)
Khalifa Economic Zones Abu Dhabi – KEZAD Group, the largest operator of integrated and purpose... Read more
(Posted on 26/11/23)
ADM, a leader in sustainable agriculture supply chains, has announced an important expansion of its... Read more
(Posted on 17/11/23)
Trafigura, a market leader in the global commodities industry, has agreed to invest in an all-in-one... Read more
(Posted on 17/11/23)
ADM and Marathon Petroleum Corp. have celebrated the opening of their joint venture soybean processing... Read more
(Posted on 13/11/23)
Former U.S. Grains Council (USGC) Director of Global Programmes Alejandra Castillo was named the successor... Read more
(Posted on 13/11/23)
Rio Tinto has completed the acquisition of PanAmerican Silver's stake in Agua de la Falda and... Read more
(Posted on 05/11/23)
Cargill has completed an expansion and modernization project at its integrated soybean crush and refined... Read more
(Posted on 31/10/23)
BHP has approved an investment of US$4.9 billion (C$6.4 billion) for stage two of the Jansen potash... Read more