BHP completes the divestment of its BMC interest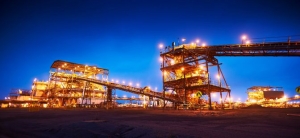 (Posted on 05/05/22)
BHP has completed the sale of its 80 per cent interest in BHP Mitsui Coal (BMC) to Stanmore SMC Holdings Pty Ltd, a wholly owned entity of Stanmore Resources Limited (Stanmore Resources).
Stanmore Resources has paid US$1.1 billion cash consideration at completion plus a preliminary completion adjustment of approximately US$200 million for working capital. US$100 million cash remains payable to BHP in six months on 3 November 2022 with potential for an additional amount of up to US$150 million in a price-linked earnout payable to BHP in the 2024 calendar year. The total cash consideration for the transaction will be up to US$1.35 billion plus the final completion adjustment amount.
Stanmore Resources is an Australian Securities Exchange listed business with operations in Queensland's Bowen Basin and has committed to oversee and operate BMC in compliance with industry best practice in relation to safety and environmental performance, as well as regulatory, community and workforce engagement.
BMC is an operated metallurgical coal joint venture in Queensland Australia which comprises the Poitrel and South Walker Creek operations, Red Mountain Infrastructure and the Wards Well development.
Latest News
(Posted on 07/12/23)
Rio Tinto has approved a $77 million (A$110 million) pre-feasibility study (PFS) to progress development... Read more
(Posted on 03/12/23)
Rio Tinto and Giampaolo Group have completed a transaction to form the Matalco joint venture, combining... Read more
(Posted on 03/12/23)
Khalifa Economic Zones Abu Dhabi – KEZAD Group, the largest operator of integrated and purpose... Read more
(Posted on 26/11/23)
ADM, a leader in sustainable agriculture supply chains, has announced an important expansion of its... Read more
(Posted on 17/11/23)
Trafigura, a market leader in the global commodities industry, has agreed to invest in an all-in-one... Read more
(Posted on 17/11/23)
ADM and Marathon Petroleum Corp. have celebrated the opening of their joint venture soybean processing... Read more
(Posted on 13/11/23)
Former U.S. Grains Council (USGC) Director of Global Programmes Alejandra Castillo was named the successor... Read more
(Posted on 13/11/23)
Rio Tinto has completed the acquisition of PanAmerican Silver's stake in Agua de la Falda and... Read more
(Posted on 05/11/23)
Cargill has completed an expansion and modernization project at its integrated soybean crush and refined... Read more
(Posted on 31/10/23)
BHP has approved an investment of US$4.9 billion (C$6.4 billion) for stage two of the Jansen potash... Read more