Hefner assumes USGC global trade position in Washington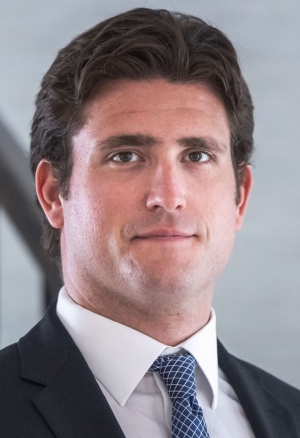 (Posted on 10/01/23)
Jace Hefner has joined the U.S. Grains Council (USGC) in its Washington, D.C., headquarters as the new manager of global trade.
In this role, Hefner will provide trade servicing expertise to Council members and customers, further develop export markets for U.S. feed grains and strengthen the relationship between USGC and traders around the world.
"This position is a key role for the Council's outreach, both to our domestic membership and our international offices and customers," said Kurt Shultz, USGC senior director of global strategies. "Jace will act as a trade ambassador and take charge of several of our marketing outreach efforts on behalf of the U.S. Grains Council."
Before joining the Council, Hefner spent five years at Oracle Corporation, where he led political and diplomatic outreach.
Hefner holds a bachelor's degree in international studies from Baylor University.
The USGC is an inclusive, membership driven organization of corn, sorghum, barley producers and agribusiness organizations.
Supports free and fair trade worldwide, conducts its business in an ethical and honest manner and respects the cultural and economic needs of international customers.
It actively pursues and supports alliances with organizations of like interest worldwide.
The USGC is led by the board of directors on policy development and served by the CEO and staff in carrying out its mission.
Latest News
(Posted on 26/09/23)
Vale has announced that it signed a MOU with the Port of Açu to study the development of a Mega... Read more
(Posted on 26/09/23)
The European Soy Monitor 2021 has been published, containing an overview of estimations on the use of... Read more
(Posted on 19/09/23)
BHP contributed $60 billion (AUD) in economic value to the Australian economy in the 2023 financial... Read more
(Posted on 19/09/23)
BHP contributed $60 billion (AUD) in economic value to the Australian economy in the 2023 financial... Read more
(Posted on 19/09/23)
Trafigura Group Pte Ltd. has announced an evolution of its executive team to further strengthen leadership... Read more
(Posted on 12/09/23)
The Food and Agricultural Organisation of the United Nations (FAO) forecast for global cereal production... Read more
(Posted on 08/09/23)
Rio Tinto has appointed Jérôme Pécresse to lead its Aluminium business, succeeding... Read more
(Posted on 04/09/23)
The Environmental Protection Agency (EPA) and the Army Corps in the USA have announced the final definition... Read more
(Posted on 28/08/23)
Despite the many and varied categories of cargo damage faced by shipowners transporting grain cargoes... Read more
(Posted on 28/08/23)
Rio Tinto and First Quantum Minerals have completed a transaction to form a joint venture that will... Read more