Trafigura makes carbon removal commitment as part of First Movers Coalition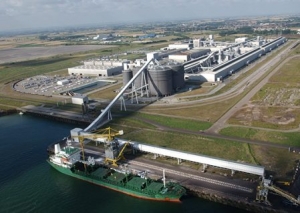 (Posted on 16/01/23)
Trafigura Group Ptd Ltd., a market leader in the global commodities industry, has made a public carbon dioxide removal commitment as a founding member of the First Movers Coalition (FMC). In addition to Trafigura's direct emissions reduction efforts, the Group has committed to purchase at least 50,000 tons of durable and scalable net carbon dioxide removal credits by the end of 2030 generated through advanced carbon dioxide removal technologies1.
Led by the World Economic Forum and the US government, the FMC targets the heavy industry and long-distance transport sectors responsible for 30 percent of global emissions - a proportion expected to rise to over 50 percent by mid-century without urgent progress on clean technology innovation.
The World Economic Forum has partnered with the US Special Presidential Envoy for Climate John Kerry and 69 global businesses to invest in innovative green technologies. These financing commitments will ensure new technologies are available for scale-up by 2030 and make a critical contribution to achieving net-zero emissions by 2050.
Since it was launched at COP26, the FMC has brought together global companies with supply chains across carbon-intensive sectors. Trafigura, as a Founding Member of the FMC is already a signatory to the FMC shipping and aluminium sector commitments.
"In making our third commitment to the First Movers Coalition and its aims, we are pleased to join other leading companies in sending a firm market demand signal for important technologies and fuels that are essential to achieving a low-carbon future," said Jeremy Weir, Trafigura's Executive Chairman and Chief Executive Officer. "I'm looking forward to continuing to engage in the coalition and to fulfilling Trafigura's shipping, aluminium and carbon dioxide removals commitments."
Trafigura's commitment, in line with the FMC guidelines and other companies making this commitment, is subject to the availability of technology supply that enables companies to meet their 2030 purchase pledges.
1Further details about the First Movers Coalition's carbon removal commitment here.
Latest News
(Posted on 26/09/23)
Vale has announced that it signed a MOU with the Port of Açu to study the development of a Mega... Read more
(Posted on 26/09/23)
The European Soy Monitor 2021 has been published, containing an overview of estimations on the use of... Read more
(Posted on 19/09/23)
BHP contributed $60 billion (AUD) in economic value to the Australian economy in the 2023 financial... Read more
(Posted on 19/09/23)
BHP contributed $60 billion (AUD) in economic value to the Australian economy in the 2023 financial... Read more
(Posted on 19/09/23)
Trafigura Group Pte Ltd. has announced an evolution of its executive team to further strengthen leadership... Read more
(Posted on 12/09/23)
The Food and Agricultural Organisation of the United Nations (FAO) forecast for global cereal production... Read more
(Posted on 08/09/23)
Rio Tinto has appointed Jérôme Pécresse to lead its Aluminium business, succeeding... Read more
(Posted on 04/09/23)
The Environmental Protection Agency (EPA) and the Army Corps in the USA have announced the final definition... Read more
(Posted on 28/08/23)
Despite the many and varied categories of cargo damage faced by shipowners transporting grain cargoes... Read more
(Posted on 28/08/23)
Rio Tinto and First Quantum Minerals have completed a transaction to form a joint venture that will... Read more