En+ director joins Aluminium Stewardship Initiative board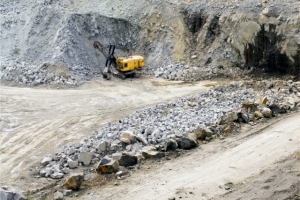 (Posted on 06/04/21)
En+ Group, the world's leading producer of low-carbon aluminium and independent hydropower, has announced that its Director of Environmental and Climate Risk Management Department, Alexey Spirin, has joined the Board of the Aluminium Stewardship Initiative (ASI). Alexey, whose term of office is two years, succeeds Tolga Egrilmeizer, Vice President of Sales & Marketing at Rio Tinto Aluminum.
ASI's Board consists of two Directors from each of Production and Transformation, Industrial Users and Civil Society membership classes, elected by all ASI members, plus two Independent Directors appointed by the elected Board. Previously Alexey represented RUSAL as a Standard committee member (between 2018 and 2020) and a member of different ASI working groups.
Alexey Spirin, Director of Environmental and Climate Risk Management Department at En+ Group said:
"I would like to thank ASI members for their confidence in me, and I look forward to working with my fellow Board members to support the important work of ASI in raising standards for aluminium stewardship across the value chain."
RUSAL joined ASI in 2015. In December 2020, En+ Group announced that five of the Group's aluminium smelters had been certified to meet the standards of ASI.
In 2019-2020, En+ Group received ASI certification for RUSAL's headquarters and for smelters including Bratsk aluminum smelter (BrAZ), Boguchansky aluminium smelter (BoAZ), Boksit Timana, Irkutsk aluminium smelter (IrkAZ), Krasnoyarsk aluminium smelter (KrAZ), KUBAL (Kubikenborg aluminium AB), Ural aluminium smelter (UAZ) and Sayanogorsk aluminium smelter (SAZ). The ASI standards were developed to enable the aluminium industry to demonstrate responsibility and provide independent and credible assurance of its sustainability performance. The Group continues to process ASI certification for the Metal segment's remaining enterprises.
Latest News
(Posted on 27/01/23)
Cargill has announced that it has completed the acquisition of Owensboro Grain Company, a fifth-generation... Read more
(Posted on 23/01/23)
BHP Xplor, an accelerator programme introduced by BHP in August 2022, has announced its first cohort... Read more
(Posted on 16/01/23)
Trafigura Group Ptd Ltd., a market leader in the global commodities industry, has made a public carbon... Read more
(Posted on 10/01/23)
Jace Hefner has joined the U.S. Grains Council (USGC) in its Washington, D.C., headquarters as the new... Read more
(Posted on 10/01/23)
Cargill has announced that Jamie Miller will step down as Chief Financial Officer to accept an opportunity... Read more
(Posted on 10/01/23)
Adbri Limited has announced that it has extended its cementitious materials supply arrangement with... Read more
(Posted on 04/01/23)
Khalifa Economic Zones Abu Dhabi – KEZAD Group, the integrated trade, logistics, and industrial... Read more
(Posted on 23/12/22)
Australian agribusiness GrainCorp is co-leading a $12 million investment round into rural connectivity... Read more
(Posted on 20/12/22)
BHP has provided an update to its announcement on 18 November 2022 that confirmed BHP had entered into... Read more
(Posted on 20/12/22)
Rio Tinto has appointed Kaisa Hietala as a non-executive director. Ms Hietala, a Finnish citizen, will... Read more