EUROFER welcomes ITRE report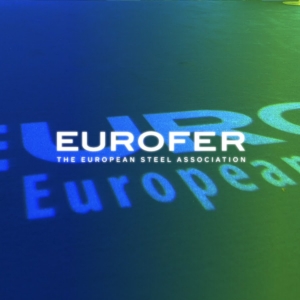 (Posted on 13/02/23)
Hydrogen is at the core of the green steel transition. Ensuring access to this scarce resource – with a share of a bare 2% in today' EU energy mix – will be paramount in the upcoming years to enable carbon-neutral steelmaking in practice. The reports adopted by the European Parliament's Industry, Research and Energy Committee (ITRE) represent a significant step towards industrial decarbonisation, as they acknowledge the importance of prioritising hydrogen access for sectors that have the greatest potential for emissions reduction and the largest impact on climate mitigation, says the European Steel Association (EUROFER).
EUROFER AISBL is located in Brussels and was founded in 1976. It represents the entirety of steel production in the European Union.
"We welcome the outcome of the ITRE Committee's work on the Gas Package. Hydrogen will be a game-changer, and the steel sector can lead the decarbonisation of our economy. It is therefore essential to recognise the role of strategic industries such as steel for the transition by providing them with faster access to fossil-free energy. If steel decarbonises, many other value chains will follow suit: this is the only way to speed up the advent of the Net-zero Age in the EU", said Axel Eggert, Director General of the European Steel Association (EUROFER).
Hydrogen will remain a scarce resource for at least the next ten years. A race to the bottom among competing sectors for access to the small volumes available would be detrimental to the EU's climate targets. By enshrining the principle of prioritising hydrogen access where it is most needed and most efficiently used, the Gas Package rapporteurs and the shadow rapporteurs have outlined a viable path for the development of the EU's hydrogen economy. This would ensure that, in the absence of alternative technologies, sectors that can deliver the highest CO2 abatement per kilogramme of hydrogen used would be granted enhanced security of supply.
The steel sector alone has an estimated need for at least 2 million tonnes of hydrogen per year already in 2030, as a feedstock for most of its 60 industrial scale low-carbon projects. This corresponds to about 90 TWh of electricity, if hydrogen is produced through water electrolysis, which is more than Belgium's yearly electricity consumption.
"With the first low-carbon projects starting operations as early as 2025, timely deployment of hydrogen infrastructure and affordable hydrogen prices comparable to those delivered in the U.S. through the Inflation Reduction Act, are critical requirements. Companies investing billions of euros today cannot afford the risk of being ready to start green production without access to hydrogen. The ITRE report contains important elements to prevent such bottlenecks, but more needs to be done to ensure that industrial customers have the right to grid connections. We hope that this issue will be addressed in the next stages of the legislative process", concluded Mr. Eggert.
Latest News
(Posted on 26/11/23)
ADM, a leader in sustainable agriculture supply chains, has announced an important expansion of its... Read more
(Posted on 17/11/23)
Trafigura, a market leader in the global commodities industry, has agreed to invest in an all-in-one... Read more
(Posted on 17/11/23)
ADM and Marathon Petroleum Corp. have celebrated the opening of their joint venture soybean processing... Read more
(Posted on 13/11/23)
Former U.S. Grains Council (USGC) Director of Global Programmes Alejandra Castillo was named the successor... Read more
(Posted on 13/11/23)
Rio Tinto has completed the acquisition of PanAmerican Silver's stake in Agua de la Falda and... Read more
(Posted on 05/11/23)
Cargill has completed an expansion and modernization project at its integrated soybean crush and refined... Read more
(Posted on 31/10/23)
BHP has approved an investment of US$4.9 billion (C$6.4 billion) for stage two of the Jansen potash... Read more
(Posted on 31/10/23)
Rio Tinto and cable solution provider Prysmian are partnering to build a more sustainable North American... Read more
(Posted on 26/10/23)
The American Soybean Association has applauded the U.S. Department of Agriculture's efforts to... Read more
(Posted on 26/10/23)
Rio Tinto has appointed James "Joc" O'Rourke as a non-executive director with effect... Read more