WCA supports IEA call for inclusivity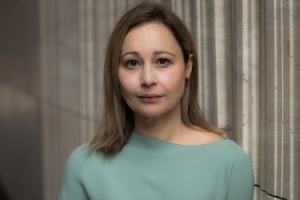 (Posted on 16/10/20)
Michelle Manook, Chief Executive, World Coal Association (WCA) has issued a statement on the World Energy Outlook 2020.
"The World Coal Association (WCA) acknowledges the World Energy Outlook 2020 and supports the International Energy Agency's call for inclusivity in an all fuels and clean technologies.
Due to COVID-19, the projected rise in poverty levels worldwide in 2020 means that basic electricity services are unaffordable for more than 100 million people who previously had electricity connections. COVID-19 is forcing us to face reality: the world needs stable, reliable, and affordable energy to support both recovery and future economic growth, and for many countries, this will be clean coal.
Our collective efforts will be better served working collaboratively as governments, industry, and investors, to ensure that policy frameworks are clear and realistic, supporting and building the sustainable pathways needed to get to net zero emissions.
Without this pragmatic and agnostic mindset, from all of us, global expectations are unlikely to be met."
The WCA represents industry leaders, committed to building a sustainable future for coal and playing an active role in achieving worldwide economic and environmental aspirations.
WCA Corporate Members include: Adani Global, Anglo American, Aurizon, Caterpillar Global Mining, Cerrejo?n, China Energy Investment Corporation, Dyno Nobel, GE Steam Power, Glencore, Komatsu, Orica, Peabody, PT Berau Coal Energy, SUEK, TNB Fuel Services Sdn. Bhd., Whitehaven Coal Limited, XCoal Energy & Resources, Yancoal.
Latest News
(Posted on 31/03/23)
Bunge Limited has announced that Kathleen Hyle, non-executive chairperson of the Board of Directors,... Read more
(Posted on 31/03/23)
Rio Tinto and First Quantum Minerals have entered into an agreement to form a joint venture that will... Read more
(Posted on 28/03/23)
Fertilizers Europe has called on EU co-legislators to ensure that clean fertilizer and ammonia production... Read more
(Posted on 24/03/23)
BHP and global engineering, project management and professional services firm, Hatch, have signed an... Read more
(Posted on 20/03/23)
Rio Tinto increased its spend with Australian suppliers to more than A$15.3 billion in 2022, as part... Read more
(Posted on 20/03/23)
Trafigura Group Pte Ltd., a market leader in the global commodities industry, has announced the closing... Read more
(Posted on 07/03/23)
Nexyst 360, an innovative grain transportation solution provider, has partnered with Nexxiot to digitalize... Read more
(Posted on 28/02/23)
Cargill has announced the appointments of Joanne Knight as Chief Financial Officer (CFO) and Philippa... Read more
(Posted on 24/02/23)
Trafigura, a market leader in the global commodities industry, has entered into a USD 500 million five... Read more
(Posted on 22/02/23)
British Steel has announced proposals to close its coke ovens as part of its drive to overcome global... Read more