Rusal smelter to switch to eco-friendly pitch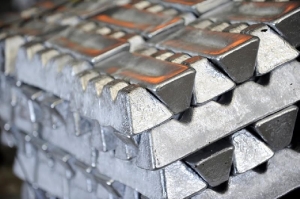 (Posted on 12/10/20)
As part of its environmental modernization program, by 2024 RUSAL, a leading global aluminium producer, plans to completely switch the reduction area of the Krasnoyarsk aluminium smelter (KrAZ) to a new type of raw material, an eco-friendly pitch.
In 2019, RUSAL accounted for about 5.9% of global production of aluminium and 6.3% of alumina production. RUSAL's offices are operating in 20 countries all over the world and across 5 continents.
Unlike the traditional raw material, eco-friendly pitch is less tarry in nature and its application in the aluminium production process is less harmful for the environment. The implementation of this and other technical innovations at KrAZ will lead to a reduction of benzapyrene emissions' by at least 60% in the upcoming years.
"The transition to the eco – friendly pitch at a production facility is a complex technological process. The environmental efficiency from using the material is confirmed by laboratory tests conducted by the RUSAL's engineering and technology center (ETC). We are glad to see that RUSAL has been initiating and implementing the most favourable environmental solutions at KrAZ for more than 15 years whilst also interacting with authorities and the locals", said Vitaly Badmaev, first Deputy Minister of ecology and environmental management of the Krasnoyarsk territory.
"The transition to a new eco – friendly type of raw material developed by the RUSAL engineering center at the Krasnoyarsk aluminum smelter is not a simple process; it is very dependent on suppliers who must modernize their own production. We also continue to invest in R&D and work with suppliers who could produce both this and other types of eco - friendly raw materials for us in the required volume, because environmental issues are an absolute priority today." said Viktor Mann, RUSAL's technical Director.
The comprehensive environmental program at KrAZ was launched in 2004 and comprised two stages. The first stage focused on the smelter building and involved commissioning new gas treatment systems, installing an automated production process management system, and introducing the dry anode process. The second stage involved introducing the best available technologies including the modification of KrAZ reduction cells to utilise the EcoSoderberg process.
As a result of the 16-year environmental program, the smelter's total emissions have been cut by 38%, while fluoride emissions are down by 76%. Today, the smelter's emissions, which end up in the air of the city, are 4.5 times less than they were back in 1980.
Latest News
(Posted on 07/12/23)
Rio Tinto has approved a $77 million (A$110 million) pre-feasibility study (PFS) to progress development... Read more
(Posted on 03/12/23)
Rio Tinto and Giampaolo Group have completed a transaction to form the Matalco joint venture, combining... Read more
(Posted on 03/12/23)
Khalifa Economic Zones Abu Dhabi – KEZAD Group, the largest operator of integrated and purpose... Read more
(Posted on 26/11/23)
ADM, a leader in sustainable agriculture supply chains, has announced an important expansion of its... Read more
(Posted on 17/11/23)
Trafigura, a market leader in the global commodities industry, has agreed to invest in an all-in-one... Read more
(Posted on 17/11/23)
ADM and Marathon Petroleum Corp. have celebrated the opening of their joint venture soybean processing... Read more
(Posted on 13/11/23)
Former U.S. Grains Council (USGC) Director of Global Programmes Alejandra Castillo was named the successor... Read more
(Posted on 13/11/23)
Rio Tinto has completed the acquisition of PanAmerican Silver's stake in Agua de la Falda and... Read more
(Posted on 05/11/23)
Cargill has completed an expansion and modernization project at its integrated soybean crush and refined... Read more
(Posted on 31/10/23)
BHP has approved an investment of US$4.9 billion (C$6.4 billion) for stage two of the Jansen potash... Read more