Equipment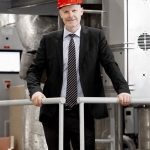 (Posted on 17/03/21)
Wärtsilä Exhaust Treatment highlights the potential for exhaust gas abatement systems to directly tackle maritime carbon dioxide (CO2) emissions in the near future, as technology advances and enables manufacturers to design and upgrade scrubbers to capture carbon at the point of exhaust.Wärtsilä has conducted...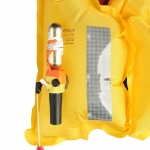 (Posted on 17/03/21)
Building on its leading reputation for increased lifejacket safety and pushing the boundaries in search of excellence for its customers, Survitec brand, Crewsaver, is pleased to announce the launch of EXOLOK.EXOLOK is a new cylinder locking system that provides increased security for gas cylinders attached to lifejackets –...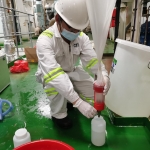 (Posted on 11/03/21)
While rules covering commission testing for newbuild ballast water system installations are due to enter into force in June 2022, independent testing facility Maritec believes shipowners should not be reluctant in carrying out further testing of a system they consider to have already passed stringent tests during the type-approval...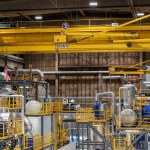 (Posted on 11/03/21)
Major tests of methanol as a marine fuel will soon begin at the Alfa Laval Test & Training Centre in Aalborg, Denmark. Working closely with MAN Energy Solutions and other partners, Alfa Laval will explore the possibility of running the centre's four-stroke, 2 MW diesel engine on methanol – without modifications or...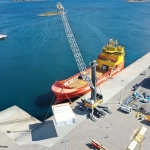 (Posted on 05/03/21)
Karmsund Havn IKS has signed a contract for a second Liebherr LHM 550. Only 3 years ago, Karmsund Havn ordered their first Liebherr mobile harbour crane, type LHM 550. The machine delivered 2 years ago brought additional business to the port, so another LHM 550 is now being purchased to meet the increased demand. The second LHM...
(Posted on 05/03/21)
Hempel grew its revenue to EUR 1,542 million in 2020 and demonstrated strong organic growth of 3.2 per cent, despite a declining global coatings market, building on momentum from 2019. The company continued its transformation to become a stronger global company ready to accelerate growth and double the business by 2025.2020 was...