Equipment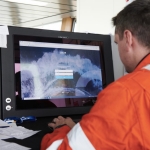 (Posted on 13/11/22)
Insufficient knowledge of seamanship and navigation when taking a ship out to sea or coming alongside in port can put the crew and vessel at risk of harm. Recognising these risks, Dahra Global Technologies, a specialist provider of maritime training, technology products & services and security & technology solutions, will...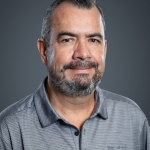 (Posted on 13/11/22)
Superior Industries, Inc., a US-based manufacturer and global supplier of bulk material processing and handling systems, has announced the addition of Pedro Kelley to its sales team in Latin America. There, Kelley will be responsible for developing new dealers, distributors and agents to represent the manufacturer's crushing...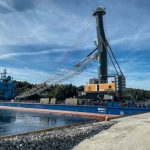 (Posted on 09/11/22)
Located in the southern part of Norway between Larvik and Kristiansand, the Port of Arendal is the biggest bulk port in Norway that uses mobile harbour cranes. The new LHM 550 joining the port is equipped for a variety of cargo applications. Its features include SmartGrip to optimise bulk operation for a future battery factory in...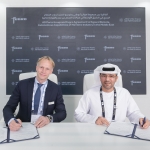 (Posted on 02/11/22)
Fugro and AD Ports Group have formalised a collaborative relationship through the signing of an agreement that sets out combined goals to utilise remote and autonomous technologies in the Middle East region. The agreement was signed at the ADIPEC 2022 Exhibition in Abu Dhabi by Captain Mohamed Juma Al Shamisi, Managing Director...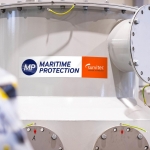 (Posted on 26/10/22)
Survitec's Maritime Protection brand has registered a significant increase in orders for Inert Gas (IG) systems over the past two years following a surge in orders for newbuild vessels with LNG-burning engines.This increase is partly attributed to the global shipping industry seeking to meet decarbonisation targets by moving...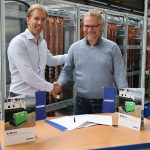 (Posted on 26/10/22)
Mc Energy and Damen Services have signed a collaboration agreement in Ridderkerk, the Netherlands. Together, these companies will bring an innovative shore power solution to the market.Damen B-Shore offers the unique opportunity of connecting ships worldwide to local shore power safely and reliably. This leads to a significant reduction...