Equipment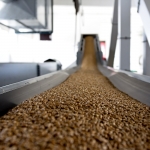 (Posted on 06/02/23)
Cimbria's strategic focus on financing solutions is supporting development for customers and creating a competitive edge. The collaboration with national Export Credit Agencies (ECAs) enables Cimbria to help customers realize their investment plans for both turnkey solutions and single equipment within industrial processing...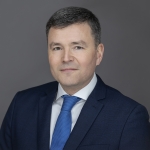 (Posted on 06/02/23)
Cargotec's Board of Directors has appointed Casimir Lindholm as Cargotec's new President and CEO as of 1 April 2023, until which Cargotec's current President and CEO Mika Vehviläinen will hold his position.Mr. Lindholm has held CEO positions both in Eltel and Lemminkäinen and many board memberships, bringing a wealth...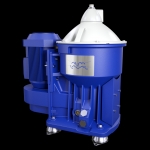 (Posted on 27/01/23)
Biofuels are a current and accessible fuel option that can help marine customers decarbonize. Yet while biofuels reduce CO2 footprint, they also pose new operational challenges. Alfa Laval is first in the market to address them with biofuel-optimized separators and separator upgrades.Biofuels like HVO (hydrotreated vegetable oil...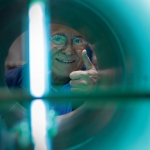 (Posted on 27/01/23)
BIO-UV Group has reported a 31% increase in revenues from its maritime business segment, contributing to full-year consolidated revenues of €51.5m for the 2022 financial year.The Euronext Paris listed company, a specialist in water treatment and disinfection using UV, ozone, salt electrolysis and AOP, confirmed the sale of...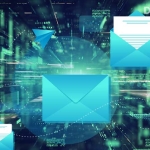 (Posted on 23/01/23)
KVH Managed Firewall and Cloud Email value-added services available to commercial fleets to enhance maritime connectivity using KVH TracNet and TracPhone solutionsKVH Industries, Inc., has introduced two new value-added services for commercial vessels and fleets: KVH Managed Firewall, providing an added level of protection against...
(Posted on 23/01/23)
NAVTOR has been announced as the latest industry leader to join the Smart Maritime Network (SMN).The Norway-headquartered technology specialist, the world's largest distributor of ENCs and a pioneer of innovative e-Navigation and fleet performance solutions, has accepted an invitation to join SMN's Smart Maritime Council...