Equipment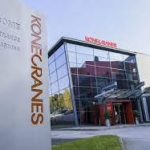 (Posted on 13/12/21)
Cargotec and Konecranes have continued active dialogue and cooperation with relevant competition authorities and have been considering ways to mitigate the concerns raised by the competition authorities to secure approvals to complete the merger of Cargotec and Konecranes. Cargotec and Konecranes have submitted a remedy package...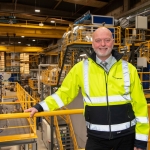 (Posted on 13/12/21)
Maritime classification society the American Bureau of Shipping (ABS) has granted Alfa Laval the first marine approval for operating boilers on methanol. Alfa Laval received an approval in principle (AIP) on 4 November 2021, based on extensive solution testing at the Alfa Laval Test & Training Centre.Taking methanol beyond the...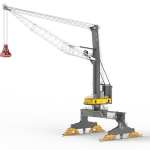 (Posted on 07/12/21)
The leading steel manufacturer in Italy, Acciaierie d'Italia has signed a contract with Liebherr for four new LPS 800 portal cranes for handling raw materials for steel production. The LPS 800 is the strongest and largest portal crane in the Liebherr portfolio. The four units operate 100% on electric power and thus enable emission...
(Posted on 07/12/21)
The international turnkey solution provider and manufacturer of custom-built solutions for agricultural and industrial processing, Cimbria, has announced it will be at the forefront of a major international IT project to increase efficiency and reduce complexity. The project will implement a state-of-the-art SAP-based ERP system...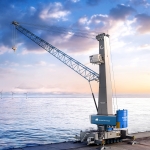 (Posted on 30/11/21)
Terminal San Giorgio S.r.l. (TSG) has ordered an eco-efficient Konecranes Gottwald ESP.8 Mobile Harbour Crane for its terminal in Genoa, Italy. Booked in November 2021, it is the very first Generation 6 crane to go to Italy. It will be delivered in June 2022.Established in 2006, TSG has become the largest multipurpose terminal in...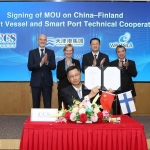 (Posted on 30/11/21)
The intelligent marine technology company, Wärtsilä Voyage, has signed an MoU with the China Classification Society (CCS) and Tianjin Port to advance China's intelligent vessel technology and deploy next-generation tugboat technology at one of the busiest ports in the world. The project's scope includes delivering...