Equipment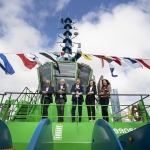 (Posted on 12/08/22)
In a major milestone Damen's first all-electric harbour tug, the RSD-E Tug 2513, was officially delivered to its new owner, Ports of Auckland (POAL). The revolutionary tug was named Sparky and also received her M?ori name, 'Tiaki', in a special blessing ceremony held in Auckland on August 8.This powerful new tug...
(Posted on 12/08/22)
Superior Industries, Inc., a US-based manufacturer and global supplier of bulk material processing and handling systems, is excited to announce a new dealer partnership with Maverick Environmental Equipment in Ohio. "The team at Maverick comes to work every day with lots of energy, high enthusiasm, and spirited passion...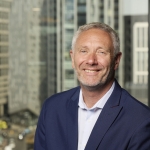 (Posted on 05/08/22)
Global, mobile satellite communications company Inmarsat is lending its support to seafarer welfare by sponsoring a series of virtual wellness conferences run by maritime charity Sailors' Society.The conferences have been designed exclusively for maritime school students and will explore the all-important subject of wellbeing...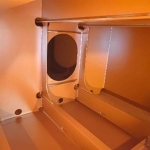 (Posted on 29/07/22)
Global coatings pioneer Nippon Paint Marine has added a new anti-corrosive universal primer to its E-Marine range of paints.E-Marine 2000 is the Japan-headquartered company's first general-purpose epoxy primer manufactured in China for the Chinese newbuilding market.While the universal primer is suitable for application to...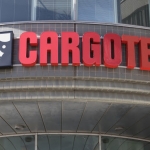 (Posted on 25/07/22)
Cargotec's half-year financial report January–June 2022 has revealed that supply chain challenges and market uncertainty are expected to continue despite the companyannouncing an all-time high comparable operating profit. Cargotec's business areas Kalmar, Hiab and MacGregor are pioneers in their fields.Cargotec&rsquo...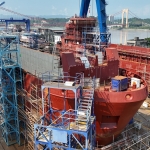 (Posted on 18/07/22)
One hundred and ten year old ship management company Reederei Wessels recently made the same purchase as 137 year old HS Shipping Group, both from Haren/Ems in the north of Germany. They both ordered two Damen Combi Freighter 3850 (CF 3850) vessels. Unmatched performance in relation to loading capacity, speed maintained and economical...