Equipment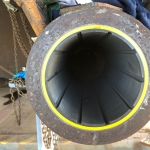 (Posted on 25/06/20)
Excessive bearing and shaft wear resulting in frequent drydockings has led a Louisiana-based workboat operator to improve operational competitiveness and ensure greater equipment usability by converting to a Thordon RiverTough tailshaft system.While Thordon Bearings is unable to disclose the name of the operator, Thordon performed...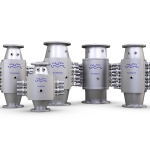 (Posted on 19/06/20)
World leader in heat transfer, centrifugal separation and fluid handling, Alfa Laval – has signed two frame agreements, running over the coming three years, for ballast water treatment systems. The agreements comprise firm orders to deliver Alfa Laval PureBallast 3 to about 40 vessels, with options covering another 40 systems...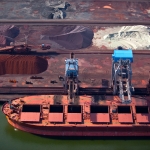 (Posted on 18/06/20)
Oceaneering International, Inc. has announced the launch of a new business, OceanSMART Cargo Logistics and Maritime Technology, which aims to eliminate waste and increase transparency within the bulk commodity cargo logistics industry.OceanSMART will be led by Managing Director Bryan Phillips, who comes to the team with over 25...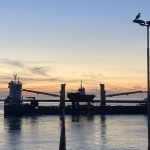 (Posted on 18/06/20)
Damen Shipyards Group has delivered an ASD Tug 2312 named Jupiter to Iskes in Ijmuiden, Netherlands . The vessel, one of Damen's next generation tugs, offers a package combining safety, sustainability, reliability and efficiency. Jupiter will operate in the ports of IJmuiden and Amsterdam carrying out regular port towage duties...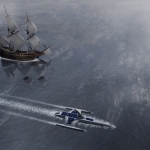 (Posted on 18/06/20)
Retracing the voyage of its famous 17th century namesake vessel, the Mayflower Autonomous ship is set to become one of the world's first fully autonomous, unmanned vessels to cross the Atlantic. Led by marine research organisation, ProMare, the project is developing autonomous systems that can later be deployed commercially...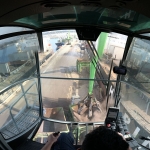 (Posted on 15/06/20)
Since October 2019, a gentle giant from SENNEBOGEN has been moving masses of old scrap every day. The largest material handler in the world, launched at bauma 2019, is now an integral part of port operator Tosyali's green fleet.Everything about this machine is big and record-breaking. Following its smooth transportation in...