Equipment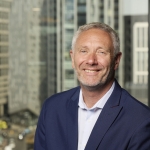 (Posted on 05/08/22)
Global, mobile satellite communications company Inmarsat is lending its support to seafarer welfare by sponsoring a series of virtual wellness conferences run by maritime charity Sailors' Society.The conferences have been designed exclusively for maritime school students and will explore the all-important subject of wellbeing...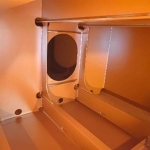 (Posted on 29/07/22)
Global coatings pioneer Nippon Paint Marine has added a new anti-corrosive universal primer to its E-Marine range of paints.E-Marine 2000 is the Japan-headquartered company's first general-purpose epoxy primer manufactured in China for the Chinese newbuilding market.While the universal primer is suitable for application to...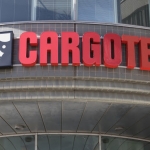 (Posted on 25/07/22)
Cargotec's half-year financial report January–June 2022 has revealed that supply chain challenges and market uncertainty are expected to continue despite the companyannouncing an all-time high comparable operating profit. Cargotec's business areas Kalmar, Hiab and MacGregor are pioneers in their fields.Cargotec&rsquo...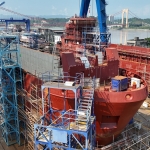 (Posted on 18/07/22)
One hundred and ten year old ship management company Reederei Wessels recently made the same purchase as 137 year old HS Shipping Group, both from Haren/Ems in the north of Germany. They both ordered two Damen Combi Freighter 3850 (CF 3850) vessels. Unmatched performance in relation to loading capacity, speed maintained and economical...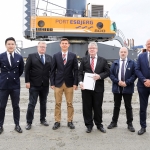 (Posted on 18/07/22)
Port Esbjerg is the leading port in Europe when it comes to handling and shipping wind energy components. The port played a key role in the rise of Denmark's offshore wind industry – 80% of the offshore wind capacity installed in Europe was shipped out from the Port of Esbjerg. Their record for breakbulk is notable,...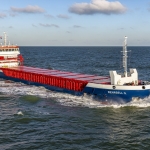 (Posted on 01/07/22)
German short sea shipping specialist ship owner company Reederei Gerdes signed the order for Damen Cargo Vessels to build a second Combi Freighter 3850, following delivery of the Benabell G in September last year. The new vessel of the same type will be named the Kalli G. This addition to the fleet will increase overall efficiency...