Equipment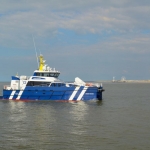 (Posted on 13/09/20)
On 4th September, Damen Shipyards Group delivered a Fast Crew Supplier (FCS) 2710 to Rederij Groen. This, the first delivery of the new FCS vessel in the Netherlands, took place in Scheveningen. The vessel has been named Green Waves. It has been less than 6th months from contract signing to vessel handover.The speed of delivery...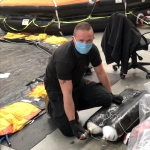 (Posted on 07/09/20)
With an increasing number of vessels returning to service following the easing of Covid-19 restrictions, Survitec is advising that ships' life-saving appliances are maintained according to their original service schedules in order to avoid delays.Operators must have a valid safety certificates in place before their vessels...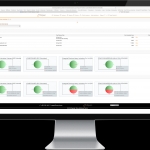 (Posted on 07/09/20)
Two global leaders in maritime procurement and project management have joined forces to offer port and terminal operators a turnkey solution that cuts procurement costs and overheads while also increasing staff productivity.Lifecycle contract management specialist and iSpec creator Remy InfoSource is now partnering with Trent Port...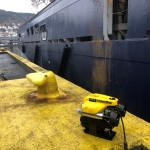 (Posted on 07/09/20)
The world's first in-water remote ship surveys using a remotely operated vehicle (ROV) have been completed by leading classification society, DNV GL. In-water bottom surveys using ROVs have now been carried out on three separate Wilson ASA-managed vessels with the first having been completed on the Wilson Fedje in December...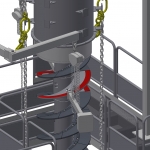 (Posted on 28/08/20)
Bruks Siwertell has launched a new service product that promises to substantially simplify and lower the cost of fitting replacement screws on its market-leading Siwertell ship unloaders."All our equipment, including service strategies, benefit from decades of continuous research, development and improvement, and the latest...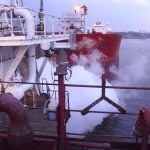 (Posted on 28/08/20)
Survitec has introduced a new service aimed at ensuring CO2 low pressure (LP) firefighting systems are correctly deactivated when ships enter lay-up.The turn-key CO2 LP lay-up service, developed in collaboration with a leading European-based shipowner, was introduced two-months-ago following market demand for a solution capable...