Equipment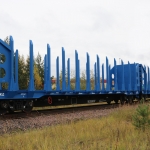 (Posted on 28/04/20)
Research and production corporation "United Wagon Company", the largest producer of freight cars in Russia , and Dessa, a leasing company on the transportation services market, have signed an agreement on the supply of an additional batch of new generation flat cars (60-foot) for the transportation of timber freight....
(Posted on 28/04/20)
The Port Equipment Manufacturers Association (PEMA) is to host a webinar entitled The Day After Covid-19: Expectations, Experiences, and Views, which will include presentations from three leading experts from the global ports and terminals sector followed by a deep-dive Q&A session.The Day After Covid-19: Expectations, Experiences...
(Posted on 28/04/20)
Cargotec's CEO Mika Vehviläinen:"The coronavirus pandemic defined the beginning of the year 2020 globally, and also in Cargotec's business. The pandemic slowed our activities in China during the beginning of the year, as factories were faced with lower capacities, and the availability of components weakened...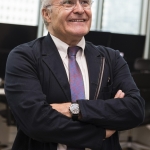 (Posted on 22/04/20)
The ultra-violet light technology used to kill the invasive species found in ships' ballast water tanks can be used to protect seafarers, health workers and first-responders from picking up the coronavirus from surfaces.Following research by the France-based company behind the BIO-SEA ballast water treatment, a surface disinfection...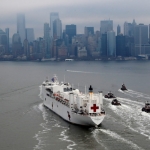 (Posted on 22/04/20)
With the drastic increase in COVID-19 cases, the USNS Comfort was recently deployed to New York to provide relief for land-based hospitals that were over-capacity and struggling to keep up with the escalating number of critical patients.In order to properly accommodate this mission, the Navy required hull perimeter and waterline...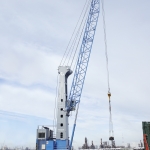 (Posted on 17/04/20)
At the end of 2019, Saigon Port JSC ordered another eco-efficient Konecranes Gottwald Mobile Harbour Crane for their operations at Tan Thuan Port in southern Vietnam. The crane will expand capacity at the port by handling all types of cargo. Located in the Vietnamese metropolis Ho Chi Minh City, with a history dating...