Equipment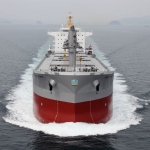 (Posted on 21/07/19)
The technology group Wärtsilä has achieved a new technology benchmark with the introduction of the marine sector's first hybrid installation for a bulk carrier. This innovative system will be installed on the M/V 'Paolo Topic', a bulk carrier built at Onomichi Dockyard in Japan and managed by Marfin Management...
(Posted on 21/07/19)
Cargotec's MacGregor has received clearance from the Chinese competition regulator for the acquisition of the marine and offshore businesses of TTS GroupMacGregor, part of Cargotec, has received a clearance decision from the Chinese competition regulator, SAMR, for the company's acquisition of the marine and offshore...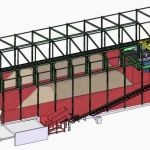 (Posted on 21/07/19)
Founded in Mexico in 1906, CEMEX has grown from a small regional player to one of the world's topcompanies in the global cement industry. A significant part of this development was the acquisition ofRMC in 2005 and today CEMEX is one of the five major cement manufacturers in the UK, operatingfrom three sites – Rugby,...
(Posted on 21/07/19)
White paint doesn't look clean for long. Yet ship coatings of a darker hue absorb more heat, increase the heating, ventilation, and air conditioning (HVAC) requirement and, consequently, electrical load, resulting in higher fuel consumption and emissions.So, what the industry needs is a darker coating that fails to absorb the heat...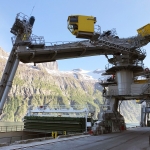 (Posted on 07/07/19)
Bruks Siwertell has completed the on-time installation and successful performance tests of a new 600t/h Siwertell ship unloader at Yara International's Norwegian fertilizer terminal in Glomfjord; 5 kilometers into the Arctic Circle and home to some of the most tightly-controlled environs in the world. "Yara International...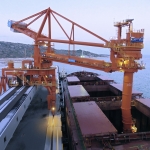 (Posted on 07/07/19)
thyssenkrupp aims to be climate neutral from 2050 onwards. As early as 2030 the Group plansto cut emissions from production and outsourced energy by around 30 percent. Emissionsfrom the use of thyssenkrupp products are to fall by 16 percent by 2030. thyssenkrupp's newclimate strategy is based on the Paris Climate Agreement...