Equipment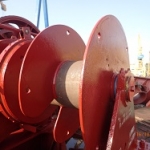 (Posted on 28/02/20)
Thordon Bearings' ThorPlas-Blue has established itself as the bearing of choice for deck equipment, with European shipyards and owners frequently specifying the grease-free bearing system as standard for vessels' winches, fairleads, davits, capstans and windlasses.Sweden's Falkvarv AB, Oresund Dry Docks, and the...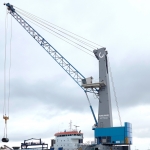 (Posted on 28/02/20)
In December 2019, Georgia Ports Authority (GPA) chose Konecranes for the supply of two eco-efficient Konecranes Gottwald Model 6 Mobile Harbor Cranes for its Ocean Terminal in the Port of Savannah. After handover in July 2020, the cranes will improve the terminal's flexibility in handling containers and general cargo.The Port...
(Posted on 28/02/20)
Global premium provider of maritime and offshore management services OSM Maritime Group has extended their partnership with Tero Marine as their preferred provider of fleet management software. The Norwegian tech company Tero Marine now prepares to install its TM Master suite on the remaining OSM fleet globally.OSM Maritime Group...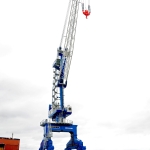 (Posted on 18/02/20)
North Carolina Ports has opted for a new Liebherr portals lewing crane type LPS 420. Themulti purpose machine is equipped with a special designed curve traveling gear thatallows the crane to travel a 90 degree curve with a inner radius of 90 metres. The fullyassembled crane was handed over in autum 2019.In autum 2019 Liebherr Maritime...
(Posted on 18/02/20)
Inmarsat, the world leader in global, mobile satellite communications, has announced that it will bring its world-leading maritime, aviation and enterprise connectivity solutions to customers based in Saudi Arabia through new partner agreements.The company additionally announced that it has secured new spectrum licences to deliver...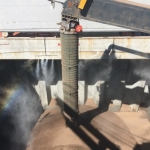 (Posted on 14/02/20)
The port of Townsville is booming with volumes metal concentrates. The Australian port is located near to sensitive residential and tourist areas so they recently turned to Blue Water Misting (BWM)to help with dust.Townsville Logistics a division of Sun metals owns the Zinc Smelter and imports and exports zinc concentrate and Zinc...