Equipment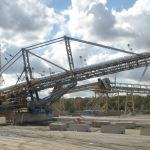 (Posted on 29/04/21)
Vistra Energy Corporation has contracted Bedeschi America for the design and supply of a lignite receiving and handling system located in Southeast Texas. The engineering phase commenced in early 2021 and is to be completed in late summer 2021. Procurement and supply will commence in early 2022. Bedeschi America's supply will...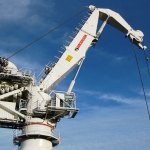 (Posted on 29/04/21)
Cargotec's Board of Directors has confirmed the company's refined strategy and vision. Breakthrough objectives are sustainability and profitable growth.With its business areas Kalmar, MacGregor and Hiab, Cargotec's vision is to become the global leader in sustainable cargo flow."Our previous vision – becoming the...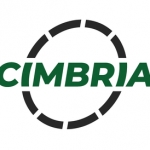 (Posted on 26/04/21)
Cimbria, a turnkey solution provider and manufacturer of custom-built solutions for agricultural and industrial processing, today unveiled its new brand identity and website. The changes reflect the brand's customer-focus and industry expertise.The evolved look includes a more straightforward and modern style that was inspired...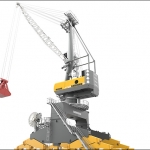 (Posted on 20/04/21)
In 2020, the Liebherr Group achieved a turnover of € 10,341 million. Compared to the previous year, the company posted a decline of € 1,409 million, or 12 %. Following several successful years, and in the context of last year's extraordinary conditions, this is considered satisfactory.Despite the modest slowdown...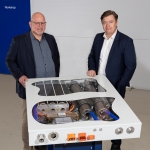 (Posted on 20/04/21)
An innovative fuel cell system based on high-temperature proton exchange membrane (HTPEM) technology from Blue World Technologies is being constructed for testing at the Alfa Laval Test & Training Centre in Aalborg, Denmark. The test installation, which will use methanol as fuel, will explore the technology's potential...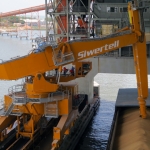 (Posted on 15/04/21)
Bruks Siwertell has won an order from Brazilian operator, Novo Remanso Port Terminal (TPNR), for a Siwertell screw-type ship unloader to serve its grain-handling export operations in northern Brazil, on the banks of the Amazon River. Four other, individually owned Siwertell ship unloaders already serve the buoyant agricultural market...