Equipment
(Posted on 16/08/18)
Research and production corporation "United Wagon Company", the leading builder of innovative railcars in the 1520-mm track gauge zone, has successfully passed a quality audit by Deutsche Bahn to act as supplier of freight cars to the German company. Deutsche Bahn is the largest railway operator in the European Union...
(Posted on 16/08/18)
Thordon Bearings Inc. and Heddle Marine Service Inc. have signed a cooperative agreement under which the Canada-based ship repair company will work together with Thordon Bearings Inc. to promote the conversion of ships' oil lubricated propeller shafts to Thordon's COMPAC open seawater lubricated bearing system.The agreement...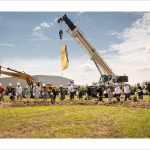 (Posted on 02/08/18)
Members of the Liebherr family, Executive Management and Newport News city officials gathered last week for a groundbreaking ceremony on site in Copeland Industrial Park to celebrate the construction of the new Liebherr USA, Co. headquarters.The commencement of this $45 million expansion project marks the beginning of an exciting...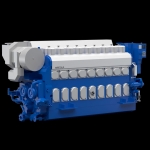 (Posted on 26/07/18)
The technology group Wärtsilä has received a series of notable orders for the upgraded version of its Wärtsilä 20 engine. A total of 33 engines have been ordered for merchant auxiliary power application in three major shipbuilding projects. The orders, which were booked in June, have been contracted with W&auml...
(Posted on 26/07/18)
KVH Videotel has announced a new feature of its innovative Videotel Performance Manager service that provides the ability to structure task-based competency assessments for seafarers on any given subject and monitor progress as they develop their skills. Evaluating and documenting the competency of seafarers and enabling them to...
(Posted on 26/07/18)
Thyssenkrupp has won a contract from Doosan Power Systems India (DPSI) to supply material handling plants for two thermal power projects in Uttar Pradesh, India. The order is worth a total of around USD 115 million and includes engineering, delivery and installation of two complete coal handling systems, including associated structural...