Equipment
(Posted on 03/09/19)
ACO Marine has noticed an increase in orders directly from other system integrators and original equipment manufacturers, some of whom manufacturer their own sewage treatment plants.Between July and October this year, ACO Marine, a division of the US$1 billion ACO Group, was awarded contracts to deliver Lipator grease separators...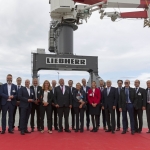 (Posted on 03/09/19)
During a recent ceremony, Liebherr-MCCtec Rostock GmbH officially inaugurated its new heavy-duty gantry crane TCC 78000at the Rostock Overseas Port. It will not only support the family businessLiebherr with the loading and assembly of ever larger maritime cranes from itsown production, but will also offer other companies the opportunity...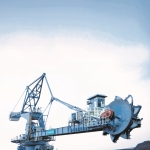 (Posted on 28/08/19)
thyssenkrupp Industrial Solutions has supplied a new coal handling system to the State TransportLeasing Company (STLC) in Russia. The system will be the centrepiece of a new terminal forcoal exports in the port of Lavna near Murmansk, on the western shore of Kola Bay. With aplanned capacity of 18 million tons of coal per year the...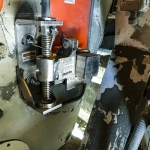 (Posted on 28/08/19)
A new secondary conveyor belt cleaner has been engineered specifically for challenging applications where traditional designs fail to deliver the necessary performance or wear life. The CleanScrape Secondary Cleaner (CS2) from Martin Engineering is particularly effective in conditions where continuous production is a high priority...
(Posted on 28/08/19)
A recent collaboration between two industry-leading safety equipment specialists shows what can be achieved when companies share their knowledge and expertise.Together, Survitec and Marine Rescue Technologies' (MRT) have created a lifejacket that accommodates and complements a range of MRT personal locator beacons (PLB) and...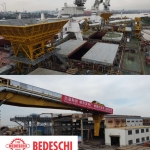 (Posted on 19/08/19)
Bedeschi is are pleased to announce the Sailing Ceremony for River King Master in Guangzhou COSCO Shipyard. Bedeschi designed, manufactured and supplied the Cargo Handling System in accordance with the specified technical requirements and functionalities for this converted vessel for ship-to-ship transshipment of coal to Hub Power...