Equipment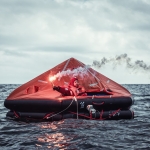 (Posted on 17/12/20)
Survitec has carried out a combination of more than 50,000 liferaft exchanges and inspections since 2012 with technicians recording that the liferafts inspected are in perfect condition even after 30 months of service.Revised guidelines (MSC.1/Circ.1328) introduced in June 2009 permit extended service schedules of up to 30 months...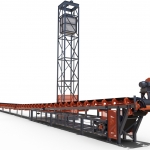 (Posted on 17/12/20)
Superior Industries, Inc., a U.S.-based manufacturer and global supplier of bulk material processing and handling systems, is launching a new model of its popular Zipline Overland Conveyors. The new EXT Series expands the range of the modular conveyor product line for longer and wider material handling applications.Zipline Conveyors...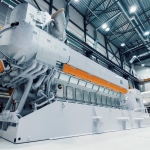 (Posted on 10/12/20)
The technology group Wärtsilä's highly successful and super-efficient Wärtsilä 31DF dual-fuel engine is being upgraded to increase even further its power output. The higher power output will be available within the same dimensions as previously, thereby delivering greater performance within the same physical...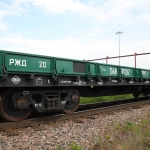 (Posted on 10/12/20)
Research and production corporation «United Wagon Company, Russia's largest manufacturer of freight cars , and Ivanomorsk TPK, LLC have signed a contract on the supply of a batch of universal flat cars mounted on bogies with an axle load of 25 t. The cars will be dispatched to the customer in Q2 to be used for moving...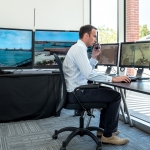 (Posted on 09/12/20)
Navigation simulation-based training has become even more realistic for the Port of Port Hedland thanks to the integration of OMC International's Dynamic Under Keel Clearance (DUKC) system into HR Wallingford's Ship Navigation Simulation System.Pilbara Ports Authority (PPA), which operates the Port of Port Hedland, is...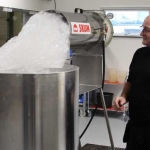 (Posted on 06/12/20)
VIKING Life-Saving Equipment is driving more investment into its marine fire service business. The inauguration of VIKING's Foam Lab Odense, which specialises in the testing of a vessel's reserves of firefighting foam, intensifies the company's focus on marine fire service, a segment earmarked for significant growth...