Equipment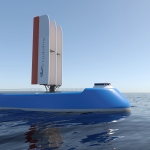 (Posted on 01/03/21)
Windship Technology, Britain's leading True Zero Emission company for the shipping industry, has confirmed findings from the world leading Wolfson Unit of the University of Southampton following a detailed study into its innovative and patented triple wing rig.After extensive testing and VPP work conducted at the Wolfson Unit...
(Posted on 01/03/21)
KVH Industries, Inc., has announced that remote vessel and voyage management platform Smart Ship© Hub is now a KVH Watch® Solution Partner and will offer KVH Watch services as part of its wide range of remote technical and operational management solutions. The Smart Ship Hub platform provides performance advisory and predictive...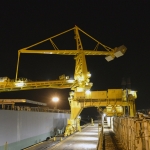 (Posted on 24/02/21)
Bruks Siwertell has received an order for two 640 D-type Siwertell ship unloaders from Formosa Plastics Corporation (FPC), part of the Taiwanese conglomerate, Formosa Plastics Group, which will bring the total number of continuous screw-type Siwertell unloaders operated by the company to thirteen. The new totally enclosed unloaders...
(Posted on 24/02/21)
In this digital age, maritime communications are set to move away from the 'one size fits all' approach to become fully customisable, predicts connectivity specialist IEC Telecom.As it launches its new comprehensive suite of applications for use across a wide range of maritime sectors, IEC Telecom says having the flexibility...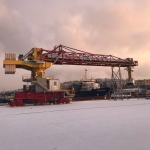 (Posted on 17/02/21)
The client Al Sarh Trading Co. in Qatar has commissioned Bedeschi to supply handling equipment to operate in Oman - Khatam Malaha. The equipment includes n. 3 conveyor belts with a total length of 4,3 Km and a capacity of 2.000t/h to handle Gabbro and other materials. The last section of the conveyor is engineered for offshore installation...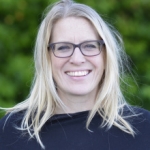 (Posted on 17/02/21)
Bruks Siwertell is strengthening its commitment to understanding the core businesses of its customers throughout the world. "Customer-driven dry bulk handling and wood-processing technology is at the heart of our company," explains Emily Brækhus Cueva, Director Marketing Communications, Bruks Siwertell."From...