Equipment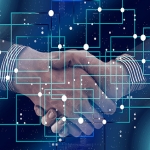 (Posted on 28/12/20)
Data analytics innovator ioCurrents will offer KVH Watch connectivity as part of their vessel maintenance and optimization servicesKVH Industries, Inc. has announced that ioCurrents, a leader in real-time, remote vessel analytics, has joined the KVH Watch Solution Partner programme and will offer KVH Watch connectivity as part of...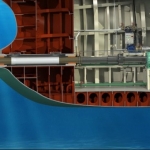 (Posted on 22/12/20)
Thordon Bearings has added to the growing concern over proposed changes to Vessel Incidental Discharge National Standards of Performance (VIDA) requirements, citing far reaching environmental consequences if clauses in the existing document are removed.In a statement submitted to the United States Environmental Protection Agency...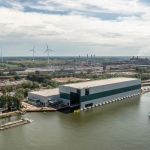 (Posted on 17/12/20)
Over two million tons of high-grade steel coils are handled per year in the All-Weather Terminal (AWT), located next to the premises of Arcelor Mittal steel mill in Ghent, Belgium. The AWT-Ghent was created to store and load steel coils into river barges and sea-going vessels in a covered facility. Thus, the entire operation from...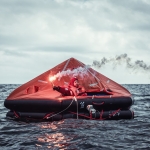 (Posted on 17/12/20)
Survitec has carried out a combination of more than 50,000 liferaft exchanges and inspections since 2012 with technicians recording that the liferafts inspected are in perfect condition even after 30 months of service.Revised guidelines (MSC.1/Circ.1328) introduced in June 2009 permit extended service schedules of up to 30 months...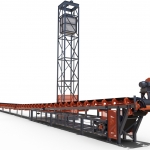 (Posted on 17/12/20)
Superior Industries, Inc., a U.S.-based manufacturer and global supplier of bulk material processing and handling systems, is launching a new model of its popular Zipline Overland Conveyors. The new EXT Series expands the range of the modular conveyor product line for longer and wider material handling applications.Zipline Conveyors...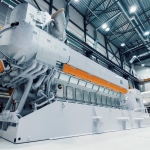 (Posted on 10/12/20)
The technology group Wärtsilä's highly successful and super-efficient Wärtsilä 31DF dual-fuel engine is being upgraded to increase even further its power output. The higher power output will be available within the same dimensions as previously, thereby delivering greater performance within the same physical...