Equipment
(Posted on 08/09/23)
On behalf of SLPLUS Holding and based on their trust in Feyz Group's operational capabilities, Damen Shipyards has received a new order for a Combi Freighter (CF) 5000 and an additional CF 3850, just four weeks after a contract was signed for three CF 3850s. The Feyz Group is currently renewing its fleet and the fast delivery...
(Posted on 08/09/23)
Leading corporate wellbeing provider OneCare Solutions (OCS) has launched the OneCare Solutions Mobile App, a digital platform for accessing and monitoring myriad programmes for an individual's wellbeing including physical and mental health; eLearning and training for personal development will be integrated in the future....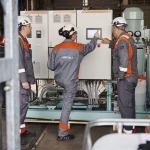 (Posted on 04/09/23)
With CCS-Ready scrubbers now being sold at pace, Wärtsilä's studies across a range of vessel types come as next step in rapidly accelerating trajectory for CCS in shippingTechnology group Wärtsilä is now offering carbon capture and storage (CCS) feasibility studies to shipowners and operators, in another...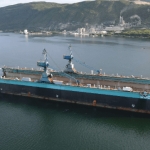 (Posted on 04/09/23)
German Ship Repair Jamaica Limited (GSRJ), a private joint venture of German, Turkish and Jamaican investors, has welcomed its first floating dock to Jamaica.The 215 meter-long Panamax-size dock was towed across the Atlantic by the deep-sea tug "Titan" from its previous home port in Bremerhaven. The dock arrived in Kingston...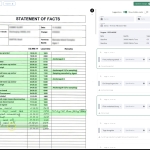 (Posted on 28/08/23)
The 'clipboard, pen and paper' approach to creating Statement of Facts (SoF) documents is costing the shipping industry millions of dollars a year and leading to errors and inefficiency, maritime solutions company Voyager warns.Every year, an estimated 120 million events are manually logged by captains, agents, terminals...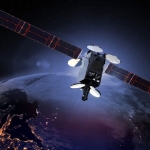 (Posted on 21/08/23)
KVH Industries, Inc. has announced the completion of a three-year renewal of its satellite services contract with Intelsat. The renewal includes increased network capacity, the flexibility to support future bandwidth adjustments, and reduced service costs that will enable KVH to offer even more competitive airtime rates for mariners...