Equipment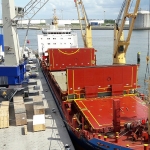 (Posted on 31/01/20)
In the last quarter of 2019, Rhenus Logistics B.V. (Rhenus) ordered an eco-efficient Konecranes Gottwald Model 6 Mobile Harbour Crane for their operations at the Rhenus Deep Sea Terminal, Maasvlakte in Rotterdam, The Netherlands. With commissioning planned for May and handover by June 2020, the crane will handle general, heavy lift...
(Posted on 31/01/20)
WinGD (Winterthur Gas & Diesel) has bolstered its investment in fuel research with the development of a flexible injection system. In a whitepaper released today, 'Flexible Injector to Advance Alternative Fuels Research', the engine designers describe how the concept will play a crucial role in its investigations...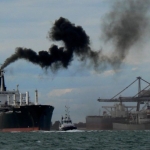 (Posted on 27/01/20)
Alfa Laval has joined the Getting to Zero Coalition, a coordinated effort to fight climate change by introducing zero-emission vessels by the year 2030. Alfa Laval is committed to reaching this vital goal, which is key to decarbonizing the global shipping industry and reaching the International Maritime Organization (IMO) target...
(Posted on 27/01/20)
Research and production corporation "United Wagon Company", Russia's largest manufacturer of freight cars , and the Sibirsky Krai transport company have signed a deal on the supply of a new batch of freight cars running on 25 t axle load bogies. Thirty model 12-9853 gondola cars with unloading hatches and five...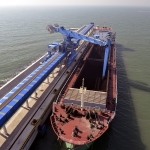 (Posted on 21/01/20)
Bruks Siwertell has completed the delivery of two high-capacity Siwertell 790 D-type unloaders. Ordered to ensure zero dust emissions and spillage-free coal handling, they now operate as a critical part of a large expansion project at the 3,800MW coal-fired Suizhong Power Plant in Liaoning, China."Seaside resorts and large...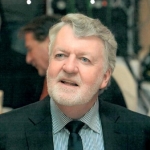 (Posted on 21/01/20)
The Port Equipment Manufacturers Association (PEMA) has appointed Pat O'Leary as its first dedicated Head of Technology, a non-remunerated role to support the Association's growing editorial output on key challenges facing the global ports and terminals sector. Formerly managing director of leading crane manufacturer...