Equipment
(Posted on 27/03/19)
The wide range of Hydrex maintenance and repair services includes the on-site installation of additional sea chests required for the intakes and outlets of scrubbers or other purposes. These afloat installations are performed by installing a cofferdam on the hull. Hydrex can help when going to drydock is not an option, if...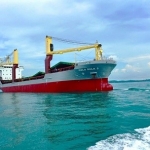 (Posted on 16/03/19)
Oslo-based Bulkship Management AS has chosen Alfa Laval PureBallast 3 for compliance in ballast water treatment. The company has signed a comprehensive fleet agreement that includes 30 PureBallast 3 Compact Flex systems, as well as commissioning and training.Bulkship Management AS is a fast-growing ship management company focused...
(Posted on 16/03/19)
The Danish Maritime Authority (DMA) has officially approved the VIKING LifeCraft Survival Craft as a Novel Life-Saving Appliance, meeting the requirements for replacing conventional lifeboats on passenger ships and advancing progress toward greater safety in large-scale ship evacuation emergencies.Following successful heavy weather...
(Posted on 16/03/19)
Maritime, offshore and defence safety company Survitec has launched a unique backpack in which to carry fire-fighting foam, allowing first responders to fight fires more efficiently, without having to lug cumbersome drums to different locations.The Foam Buddy backpack is worn over a firefighting suit and designed to carry...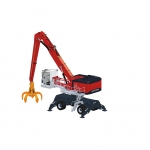 (Posted on 11/03/19)
While trends on the market tends to be "go big or go home", the Finland-based material handling machine manufacturer Mantsinen Group Ltd Oy swimming against the tide. Mantsinen has already launched the world's largest material handling machine Mantsinen 300 two years ago and paved the way for evolution on the market...
(Posted on 11/03/19)
Global leader in bulk handling equipment Martin Engineering has entered the Middle East market by forging a partnership with German Conveyor Industries LLC, UAE's experts in the design, installation and maintenance of industrial plants. The deal means that Martin Engineering's superior range of products –...