Equipment
(Posted on 20/09/18)
FuelSave, the Germany-based manufacturer of the unique fuel saving additive FS Marine+, has applied to become a partner of the CO2 Challenge, the initiative set up by US conglomerate Cargill, entrepreneurial cooperative group Rainmaking and classification society DNV GL.The CO2 Challenge aims to partner with start-ups and technology...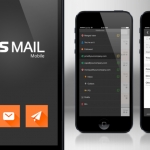 (Posted on 14/09/18)
AXSMarine, a pioneer and market leader in the provision of advanced solutions for shipping professionals, has announced the launch of AXSMail – the web-based collaborative email solution from a new generation.This latest addition to the company's extensive portfolio optimizes email threads like never before. AXSMail...
(Posted on 14/09/18)
Leading marine software company, Helm Operations, has announced that it now has more than 3000 vessels subscribing to Helm CONNECT, its industry-leading maintenance, compliance, personnel, and vessel operations software. This achievement highlights the incredibly rapid growth of demand for the software platform, which was officially...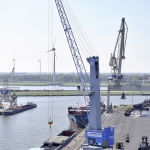 (Posted on 11/09/18)
Konecranes have supplied a mobile harbor crane with a new drive concept to Weserport in Bremen in June 2018. Weserport uses the crane in Terminal 1 of Bremen's Industriehafen for loading and unloading general cargo and handling project loads.The new Model 6 mobile harbor crane in the G HMK 6507 two-rope variant offers...
(Posted on 11/09/18)
The family business Joyce Krane from Karratha recently ordered an LHM 280 Mobile Harbour Crane. The well-known Australian heavy lift and logistic company has been a Liebherr customer of mobile cranes for many years and is now opting for its first Liebherr maritime crane.Joyce Krane, an Australian heavy-lift and logistics specialist...
(Posted on 11/09/18)
Phoenix is proud to announce its new partnership with JMC Capital Partners of Boston, Massachusetts.George Wordingham, President and fourth generation owner of Phoenix, has announced his retirement and confirmed the sale of his share of the company to JMC. "I'm happy to be putting Phoenix in a position for long-term...