Three Cimbria subsidiaries merge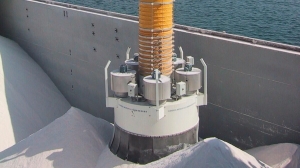 (Posted on 12/06/23)
Cimbria has announced that three of its Danish subsidiaries are merging into one single entity.
Cimbria is one of the world's leading companies within industrial processing, handling and storage of grain and seed, as well as animal feed, foodstuffs and other bulk products.
A/S Cimbria, Cimbria Unigrain A/S and Cimbria Manufacturing A/S have been integrated into Cimbria A/S. The merging into one company will imply administrative/procedural changes for our customers, suppliers, and partners, who will all be doing business with Cimbria A/S.
With the change of the entity name, Cimbria A/S absorbs all obligations and liabilities of the other companies and starting from 1 July 2023, there will be just one official VAT number, while all other numbers will lose their validity.
Existing contracts, and the way companies do business with Cimbria remains unchanged.
The merge is part of the continued development of Cimbria, and it will enable the company to secure future-proof conditions to support its continued growth. Merging the separate companies into one single company will allow Cimbria to realise internal procedural benefits and optimize processes in favour of customers, suppliers, and partners. Also, the company says that its vision remains the same: an expert at your side.
Cimbria's product range includes loading chutes designed for dust-free out-loading of dry bulk material.
They are engineered for heavy-duty performance, long-term durability and high capacity. There are available models for virtually any dry bulk product, including agricultural, industrial commodities and raw materials.
Latest News
(Posted on 07/12/23)
In an initiative set to be transformational for ship design while protecting the oceans from pollution... Read more
(Posted on 03/12/23)
Ship design, particularly the design of bulk carriers, presents particular challenges when it comes... Read more
(Posted on 26/11/23)
VIKING Life-Saving Equipment, a global leader in maritime safety solutions, is launching an innovative... Read more
(Posted on 26/11/23)
Damen's client Gerdes Green has received a subsidy from the German Government for the investment... Read more
(Posted on 17/11/23)
A first of its kind training course for the Middle East has been held to teach mariners about the basic... Read more
(Posted on 13/11/23)
Wärtsilä ANCS, part of technology group Wärtsilä, has delivered to Seaspan, a marine... Read more
(Posted on 31/10/23)
The flag raising ceremony for three new ASD Tugs has taken place in Gdansk, Poland. In the presence... Read more
(Posted on 26/10/23)
A new immersive crane simulator that can recreate high-risk scenarios without putting drivers or other... Read more
(Posted on 23/10/23)
Vesto Ropes, a global leader in innovative steel wire-rope solutions, has announced a strategic partnership... Read more
(Posted on 23/10/23)
Bedeschi S.p.a. has been awarded a contract for the design and supply of a new longitudinal storage... Read more