Equipment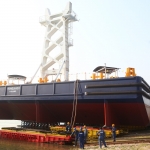 (Posted on 06/05/21)
Damen Yichang Shipyard has launched a 75 x 32 metre Crane Barge into the water. The event was seasonally timed to ensure the correct water depth needed to perform the successful launch of the barge.Damen is building the Crane Barge 7532 for a Panamanian client. Now that the barge is in the water, the yard will make the final preparations...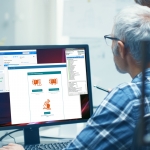 (Posted on 06/05/21)
Danelec Marine's DanelecConnect ship-to-shore data solution and cloud-based infrastructure has changed the industry by providing ship owners and managers unprecedented access to their vessel data. By partnering with ioCurrents, a pioneer in real-time remote vessel analytics and artificial intelligence, the maritime industry...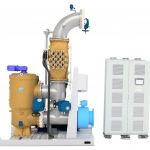 (Posted on 04/05/21)
In order to meet market and customer demand, DESMI has developed two new Ballast Water Management Systems (BWMS) covering bulker solutions and ships sailing in IMO waters only or primarily: CompactClean Bulker and CompactClean OptIMO. These new systems join the DESMI portfolio of BWMS alongside the well-known CompactClean BWMS.&...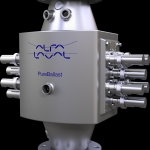 (Posted on 04/05/21)
During spring 2021, Alfa Laval will begin implementing a new production line for Alfa Laval PureBallast 3 in Qingdao, China. As the line gradually expands to include the full flow range by the end of 2022, it will support and deepen regional shipyard relationships as the ballast water treatment market shifts towards Asia.Asia is...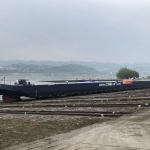 (Posted on 04/05/21)
On the 19th of April, Damen delivered the 111-metre Damen Stan Pontoon 11226 RD mega-barge Tomsk to Combi Lift, a leading expert in the transport of heavy lift and project cargoes world-wide. The barge will be used in the construction of Gazprom's Amur Gas Processing Plant near Russia's eastern border, transporting some...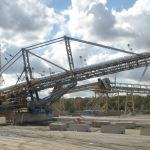 (Posted on 29/04/21)
Vistra Energy Corporation has contracted Bedeschi America for the design and supply of a lignite receiving and handling system located in Southeast Texas. The engineering phase commenced in early 2021 and is to be completed in late summer 2021. Procurement and supply will commence in early 2022. Bedeschi America's supply will...