Equipment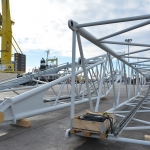 (Posted on 08/01/22)
After obtaining the approval of the respective boards of directors and its partner Algeposa, Noatum, through its subsidiary Noatum Terminals, which specialises in the management of port concessions and infrastructures, has completed the acquisition of four automotive cranes for its port terminals in Castellon, Sagunto and Tarragona...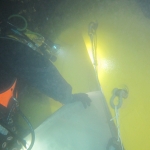 (Posted on 08/01/22)
When damage to propellers occured due to impact with ice and other debris, Hydrex has helped bulk shipowners, even if the damage is quite extensive.By taking advantage of the Hydrex in-house developed cold straightening technique, damaged blades can be straightened underwater, allowing the ship to return to commercial operations...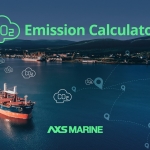 (Posted on 20/12/21)
AXSMarine, a pioneer and market leader in the provision of advanced solutions for shipping professionals, has recently added a new algorithm to its systems that helps Dry Bulk vessel owners and operators estimate the amount of CO2 emissions their fleets will create through their planned activities.The Greenhouse Gas (GHG) strategy...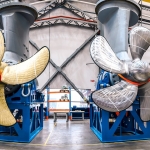 (Posted on 20/12/21)
ABB's Azipod electric propulsion, introduced 30 years ago, has revolutionized the marine transport with its unparalleled maneuverability and efficiency. First seen on cruise ships and icebreakers, Azipod technology has developed to meet the needs of over 25 vessel types over the years.To meet the growing demand for high-end...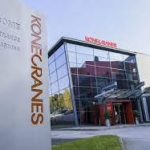 (Posted on 13/12/21)
Cargotec and Konecranes have continued active dialogue and cooperation with relevant competition authorities and have been considering ways to mitigate the concerns raised by the competition authorities to secure approvals to complete the merger of Cargotec and Konecranes. Cargotec and Konecranes have submitted a remedy package...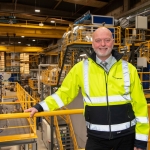 (Posted on 13/12/21)
Maritime classification society the American Bureau of Shipping (ABS) has granted Alfa Laval the first marine approval for operating boilers on methanol. Alfa Laval received an approval in principle (AIP) on 4 November 2021, based on extensive solution testing at the Alfa Laval Test & Training Centre.Taking methanol beyond the...