Equipment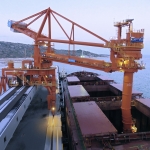 (Posted on 07/07/19)
thyssenkrupp aims to be climate neutral from 2050 onwards. As early as 2030 the Group plansto cut emissions from production and outsourced energy by around 30 percent. Emissionsfrom the use of thyssenkrupp products are to fall by 16 percent by 2030. thyssenkrupp's newclimate strategy is based on the Paris Climate Agreement...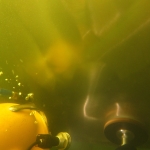 (Posted on 04/07/19)
In close communication with the Dutch Ministry of Infrastructure and Water Management, Hydrex has developed a new method to clean propeller blades underwater. This method complies with the strict environmental regulations in Belgium and the Netherlands. As a result, the company has been given permission to clean propeller blades...
(Posted on 04/07/19)
Damen Shipyards Group has announced the publication of its Corporate Social Responsibility (CSR) Report 2018. The company publishes the report annually, communicating both financial and non-financial information relating to the group's CSR activities from the preceding year. Previously the report has been published as the...
(Posted on 04/07/19)
Following the acquisition by Oakley Capital of Seagull and Videotel, the group, with more than 20,000 vessels using their products and the largest library of learning courses available, affirms its position as the world's largest Maritime eLearning companies. The group announces a commitment to invest more than $30 Million...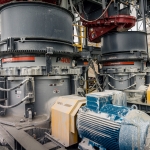 (Posted on 04/07/19)
Superior Industries Inc., a U.S. based manufacturer and global supplier of bulk material processing and handling systems, announced that a limited lifetime warranty now comes standard with new Patriot Cone Crushers. One-of-a-kind in dry bulk crushing, the no cost extended warranty covers the cone's major components including...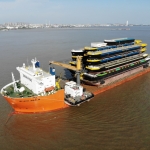 (Posted on 27/06/19)
Heavy-lift vessel Black Marlin departed Shanghai on Monday, 17th June. On deck with eighteen Concordia Damen inland shipping vessel hulls and a Damen Crane Barge 6324, bound for Rotterdam. Concordia Damen regularly conducts such heavy-lift transportations as a means of providing its customers with cost-efficient vessels.The hulls...