Equipment
(Posted on 16/03/20)
Brazil-based startup i4sea and Inmarsat, the world leader in global, mobile satellite communications, have signed an agreement for i4sea to join the fast growing group of certified application providers to provide a dedicated application for Inmarsat's Fleet Data service.Fleet Data collects data from onboard sensors, pre-processes...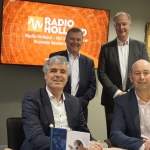 (Posted on 06/03/20)
Radio Holland and Sperry Marine recently signed a Global Gyrocompass Distribution Agreement with respect to the Sperry Marine's market leading CompassNet Heading Management System, which includes the NAVIGAT 100 and NAVIGAT 200 spinning mass gyros and the NAVIGAT 2500 and NAVIGAT 3500 Fibre-Optic Gyrocompasses.The global agreement...
(Posted on 06/03/20)
Wärtsilä has decided to reorganise its Marine Business into three independent businesses. The objective of this change is to accelerate strategy execution, simplify the business structure, and strengthen business presence in the Board of Management. The new businesses, consisting of Marine Power, Marine Systems and Marine...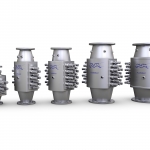 (Posted on 02/03/20)
Alfa Laval PureBallast 3 has become one of the first non-Chinese ballast water treatment solutions to be type approved by the China Classification Society. With the Chinese type approval in hand, PureBallast 3 systems can now be installed on vessels that carry the Chinese flag.The type approval certificate for PureBallast 3 was...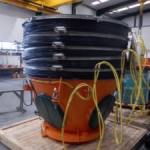 (Posted on 02/03/20)
Cleveland Cascades CC942 Chute is to be supplied to Batumi Port in Georgia for the ship loading of Fertilisers, Urea and Sulphur. Cleveland Cascades is a global leader in bespoke dry bulk loading chutesThe cascade system will be fitted via a pivoting head chute onto a luffing boom. The 18m 1350 sized chute has a capacity of 1,550...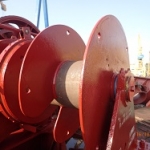 (Posted on 28/02/20)
Thordon Bearings' ThorPlas-Blue has established itself as the bearing of choice for deck equipment, with European shipyards and owners frequently specifying the grease-free bearing system as standard for vessels' winches, fairleads, davits, capstans and windlasses.Sweden's Falkvarv AB, Oresund Dry Docks, and the...