Equipment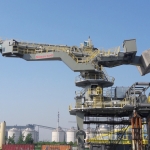 (Posted on 28/10/19)
Bruks Siwertell has delivered a high-capacity Siwertell ST 640-M screw-type ship unloader to South Texas Cement's terminal in the US port of Corpus Christi. Ordered in 2018 by US-based GCCM Holdings LCC after an extensive decision-making process, the Siwertell unloader was found to be the best fit for the cement handling operation...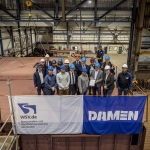 (Posted on 28/10/19)
The keel-laying ceremony has been held at Europoort Construction in Hendrik Ido Ambacht for the diving bell vessel ordered by Customer FMSW Koblenz from Damen in January this year. The operator is the Duisburg waterway and shipping authority WSA (Wasserstrassen- und Schifffahrtsamt). Following the fabrication of the hull, Damen...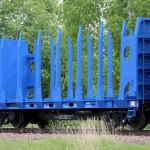 (Posted on 18/10/19)
Research and production corporation "United Wagon Company", Russia's largest manufacturer of freight cars , and Arkhbum, a major operator in the railway services market, have signed an agreement on the supply of an additional batch of 25 timber flat cars fitted with a 25 t axle load bogies to be delivered this...
(Posted on 18/10/19)
Bruks Siwertell, part of the Bruks Siwertell Group, has delivered a mobile wood chipper to the Korean Forestry Cooperative, a forest-owner association in South Korea. It is the first Bruks delivery to Asia and ensures the high-capacity production of fuel chips, suitable for bioenergy generation."Bruks Siwertell was originally...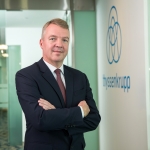 (Posted on 15/10/19)
Effective 1st November, 2019, Jan Lüder will take over as Chief Executive Officer of theMining Technologies business unit at thyssenkrupp Industrial Solutions AG. He will succeedTorsten Gerlach, who is leaving the company. Alongside his new role, Jan Lüder will remain CEOof the thyssenkrupp AG Asia Pacific Regional Headquarters...
(Posted on 15/10/19)
Ocean Safety, specialists in the worldwide supply, distribution, service and hire of marine safety equipment, have been appointed by Hansen Protection to distribute their range of emergency immersion suits, work suits and thermal protection suits in UK and Ireland.Hansen Protection, whose headquarters are in Moss, Norway, have over...